arpeggios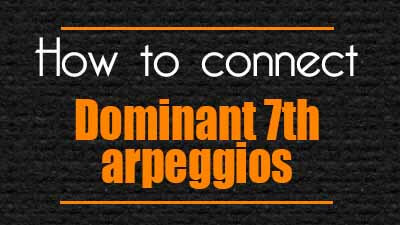 Mastering arpeggios is inevitable for anyone who wants to improve its sense of improvisation and bring more musicality to its playing. Practicing and mastering them is a necessity for all jazz guitarists, these are great tools to improvise over chord changes or jazz standards.
What is an arpeggio ?
An arpeggio is a chord whose notes are played one by one, it is a chord played like a scale.
Why playing arpeggios ?
Playing them in your guitar solo will outline the harmony of the tune and give your improvisation a sense of direction, making your jazz lines more beautiful, more melodic, more interesting to listen to.
How to use arpeggios ?
The first rule is to play the arpeggio corresponding to its chord. For example, playing a D minor seventh arpeggio over a Dm7 chord or a G dominant 7th arpeggio over a G7 chord. You can also use them to add color to your solos by using substitutions (playing an arpeggio different from the chord). For example a Bm7b5 arpeggio over a G7 chord. This way you will highlight the 9th of G7. There are many possibilities, but this is not the aim of this lesson.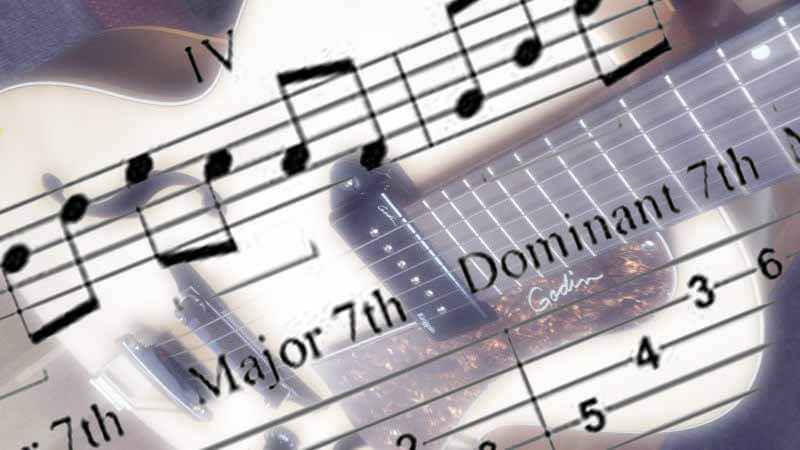 When you want to master the jazz language, one of the first thing to do is to learn scales and modes. Memorize the fingerings on the fretboard. Memorize their names, their compositions. Make the difference between a major, a minor, an augmented or a diminished scale. How many tones in this one, how many half-tones in this other one. Knowing which scales work with which chords. In the long run the practice of scales can be confusing and seems a never ending. Here are some tricks and tips to work out on scales while developing your musical ear, your guitar technique and your theoretical knowledges.