guitar lesson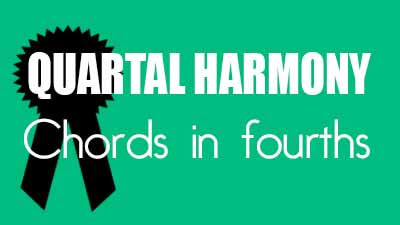 To enrich and modernize the harmonization of a piece it is common to use fourth chords. They can replace some original chords to bring more melodic freedom into improvisation and more tension in harmony. Since the late 1950s, harmony in fourths has played a very important role in the development of modern jazz. Musicians and composers have used a lot the quartal harmony. Among them, the great American pianist McCoy Tyner, who is a master in the art of playing quartal chords. Mike Stern, Herbie Hancock, Chick Corea, Bill Evans and Kurt Rosewinkel have also used this technique. In this lesson we will see how to build chords in fourths, how to harmonize the major scale with and how to use them in comping.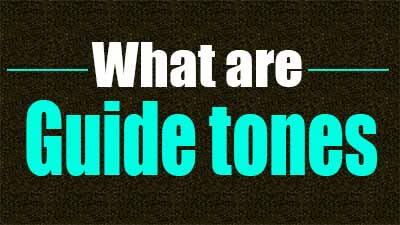 What are guide tones ? They are the notes in a chord which lead or give harmonic pull toward the next chord, these are an excellent way to study and absorb the sound of any chord progression. Guide tones are used to outline chord progressions in an improvisation. They are most of the time the 3rd and the 7th because this is what determines whether a chord is major, minor, or dominant.
By working on guide tones you'll learn how to target important notes in each chord. This jazz guitar lesson explains how to solo over common jazz progressions using and connecting the guide tones.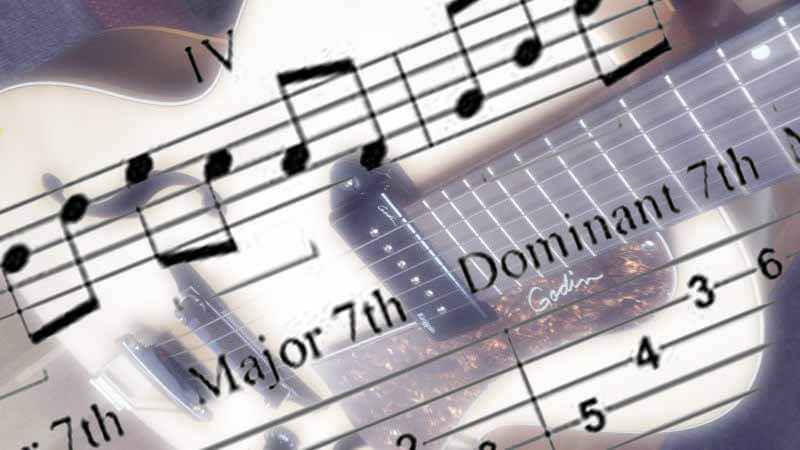 When you want to master the jazz language, one of the first thing to do is to learn scales and modes. Memorize the fingerings on the fretboard. Memorize their names, their compositions. Make the difference between a major, a minor, an augmented or a diminished scale. How many tones in this one, how many half-tones in this other one. Knowing which scales work with which chords. In the long run the practice of scales can be confusing and seems a never ending. Here are some tricks and tips to work out on scales while developing your musical ear, your guitar technique and your theoretical knowledges.