jazz theory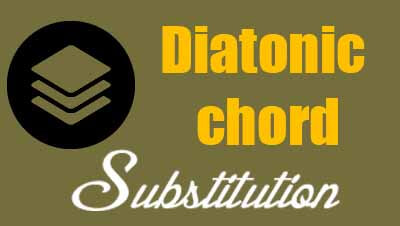 Chord substitution is to replace a chord by another one to add more harmonic interest to a piece, a song or a chord progression. In jazz music, this technique is widely used to add interest to a . It can be useful to reharmonize a harmonic sequence or a jazz standard. There are two types of substitutions :
Diatonic substitutions (chords that have the same tonal function) :

Relative minor.
Secondary relative minor.
Dominant minor (II-V).

Chromatic substitutions (Formed with chords from other keys or modes) :

Secondary dominant chords.
Chromatic common tones.
Chord quality substitution.
Adding II-V progressions.
This post is focused on diatonic substitutions, chromatic substitutions will be discussed in another topic.