major 6 chords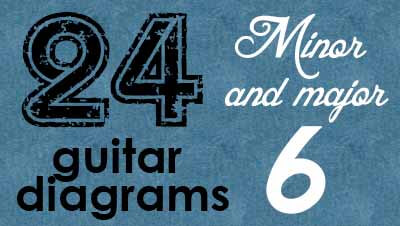 Major 6 and minor 6 chords are often used in place of major 7 and minor 7 chords when comping over jazz standards. That's why it is very important to be able to play them on the guitar neck. There are two main types of chords that contains a sixth, M6 and m6. These chords are made up of 4 notes and built with the interval patterns :
R-3-5-6 for the major 6 chords.
R-b3-5-6 for the minor 6 chords.
In this post you will see how to play these major 6 and minor 6 chords (root and inverted positions) using 24 guitar diagrams and voicing charts.