major scale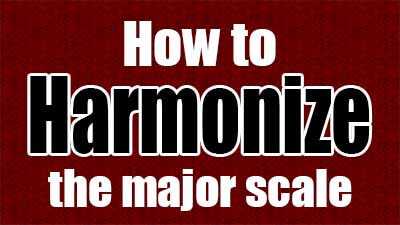 One of the fundamental theoretical elements to understand music is the harmonization of the major scale. Harmonizing scale is building chords with notes. For this, you have to stack thirds (It is also possible to harmonize the major scale in fourths). If you are wondering why thirds and not seconds or sixths for example, the reason is mainly historical: our music today is based on harmony in thirds. Once you have read this lesson, you will be able to find the tonality of a song simply by looking at its chords, you will know which scale to play on which chord progressions.
Learning modes is an obligatory step for anyone who wants master the improvisation on guitar. Each mode has its own unique sound which depends on how the intervals are mapped across the scale.
To build modes of the major scale you have to move the root on each degrees of this scale. These modes are the most important of the western music and very used in jazz music. Here are the seven modes :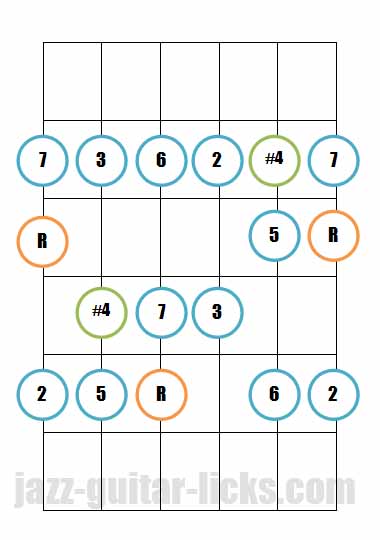 Ionian (major)
Dorian (minor)
Phrygian (minor)
Lydian (major)
Mixolydian (dominant)
Aeolian (minor)
Locrian (half-diminished)
Full course with diagrams & patterns by clicking here
What's up on jazz-guitar-licks.com ? I've just post a new lick today, it's a C major jazz guitar line for beginners.