Home

/

minor II-V-I jazz guitar licks
minor II-V-I jazz guitar licks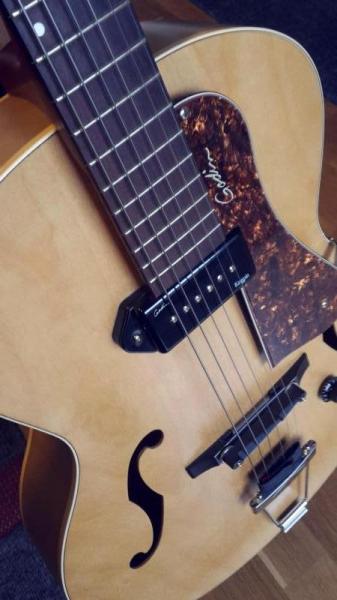 The minor II-V-I sequence is equivalent to the major II-V-I sequence, but played in minor harmonic key. It is a must know for any guitarist who wants to learn soloing over tunes in minor keys. This progression is present in many jazz tunes as Autumn leaves, Blue Bossa, Black Orpheus, Stella by Starlight, The nearness of you, I love you, Speak low, Soul eyes, Valse Hot, Along came Betty, Stablemates, Are you real, I'll remember April, I hear a rapsody, In your own sweet way, Nuages...
How to improvise over a minor II-V-I progression, which scales to use for soloing over this sequence ?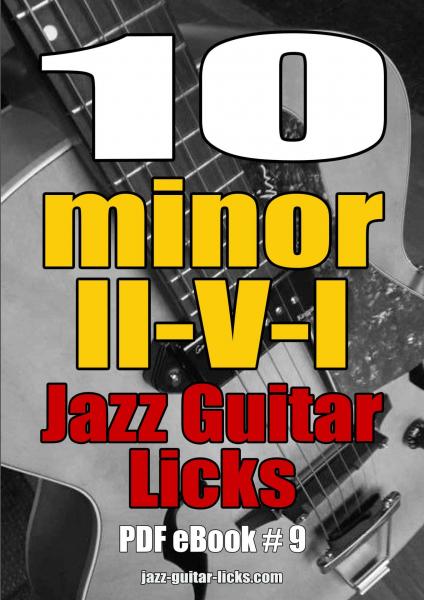 A new eBook is now available.
This eBook will teach you how to soloing over minor II-V-I sequences using scales, modes (locrian, locrian #2, locrian bebop, altered, melodic minor, harmonic minor, aeolian) and arpeggios (Half-diminished & diminished 7th)
Package details:
- 1 printable PDF eBook including 10 II-V-I jazz guitar licks with tabs, scales charts, and analysis.
- 1 C minor II-V-I backing track (Quality mp3 audio file).
- 10 minor II-V-I audio files (Quality mp3 audio files).