Home

/

minor jazz guitar licks
minor jazz guitar licks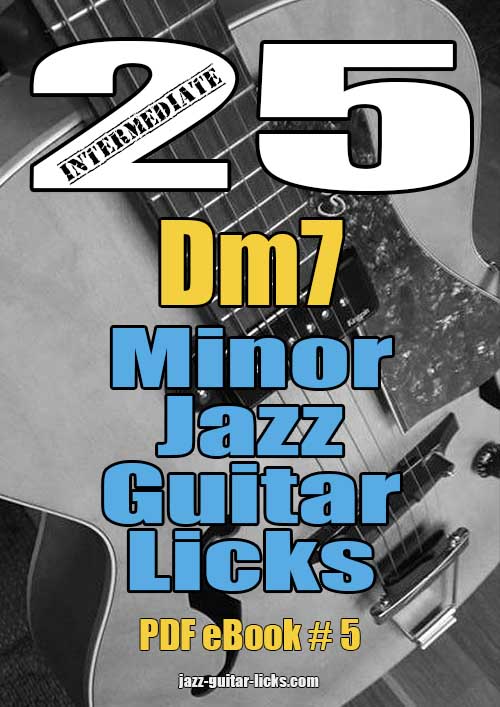 The new "25 minor jazz guitar licks" eBook pdf is now online.
This printable eBook pdf contains 25 minor jazz swing guitar licks with tabs in the style of Charlie Christian, Wes Montgomery, Grant Green,etc. You will find youtube video links and analysis inside.
All theses licks are two-measure licks. Most of them are from the D dorian mode (the second mode of the C major scale). They can be played over a D minor seventh chords (also m6, m9, m6/9, m11), over C major II-V-I chord progression or even over G7 chords.
In this E-book you will learn how to play jazz guitar lines over a D minor chord using the dorian mode, some arpeggio (minor, major, ninth, eleventh, dominant seventh,half-diminished), pentatonic scales, blues scale and harmonic minor scale.