Home

/

Wes Montgomery guitar lesson
Wes Montgomery guitar lesson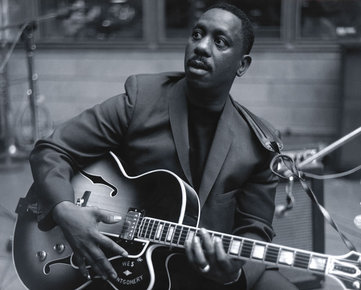 Wes Montgomery was an american guitar jazz player, considered as one of the greatest jazz guitarist of all time. He has influenced and influence again a lot of jazz guitarists. His playing is characterized by the use of his thumb instead of a pick with incredible dexterity. His guitar solos are gold mines for jazz guitar students.
He often approached his guitar solos by following the same chords progression in three ways and in the same order:
In single note lines using arpeggios, scales and modes.
By playing octaves.
By playing block chords.
Wes Montgomery played almost exclusively on a Gibson L-5 CES plugged most of the time into Fender amps (super reverb, twin reverb, deluxe). He also played on Gibson L-7, Gibson L-4, Es-175, ES-125D.
You will find in this free jazz guitar lesson 10 easy dominant 7th jazz guitar licks with tabs transcribed from "West coast blues". They are all in the key of Bb and time signature is 3/4.
---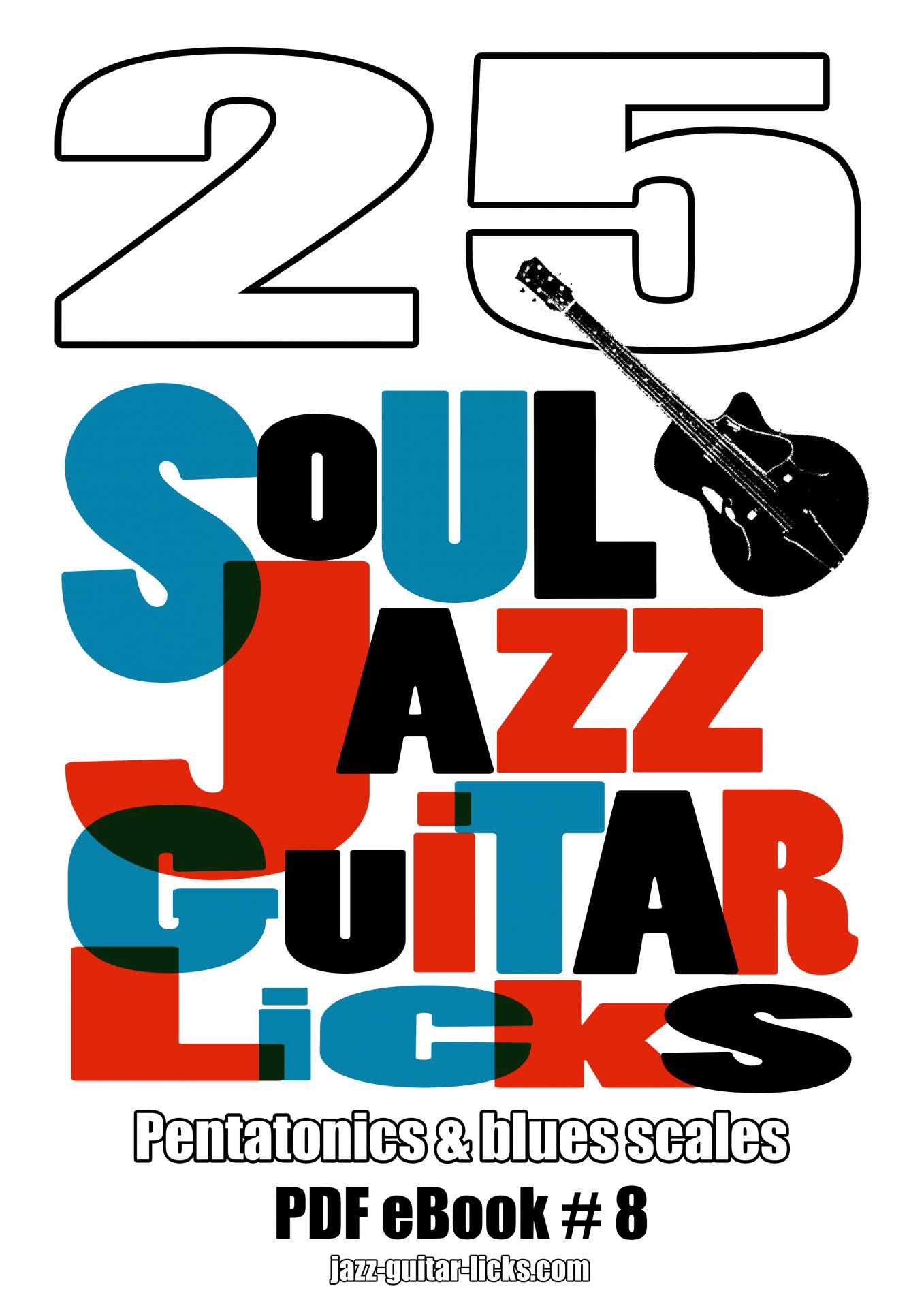 A new printable PDF eBook dedicated to soul jazz guitar licks is now available for download.
Soul jazz (sometimes called "jazz-funk) is a form of jazz commonly associated with hard bop. It has strong influences from blues, rhythm & blues and gospel. You can also go listen to Lou Donaldson, Big John Patton, Jimmy "Hammond" Smith, to soak up this style.
All these licks are two bars licks in the key of Bb7 and inspired by great guitarists as Grant Green, Melvin sparks, Wes Montgomery or Kenny Burrell. They are essentially built with notes from the minor, major pentatonic and minor blues scale.
As usual each lick is analysed and accompanied by a quality audio file. A backing track is also included in the package.
Why all these licks are in the same key ?
To simplify learning, it's easier to memorize them, then you can make the connection between each lick to built longer guitar solos. Once you have learnt these licks, the aim is to play them in different keys, add notes and fret hand techniques (bends, hammer-on, pull-off, slides) vary the rhythm...
Package details :
- 1 printable PDF eBook with 25 soul jazz guitar licks in Bb7 with tabs, scales charts, guitar fretboard diagrams (5 boxes for each scales) and analysis.
- 1 soul jazz backing track (Quality mp3 audio file).
- 25 soul jazz guitar licks audio files (Quality mp3 audio files).
MORE INFORMATIONS ABOUT THIS "25 SOUL JAZZ GUITAR LICKS eBOOK" HERE
Wes Montgomery was an american guitar jazz player, considered as one of the greatest jazz guitarist of all time.
In this jazz guitar lesson we will see how Wes Montgomery played a guitar lick using notes from the G phrygian mode (minor type scale) over a Bb dominant seventh chord. This lick is a short part of the "West coast blues" guitar solo improvisation . Once you have learned this jazz line it's important to play it in different keys and to make it evolve by adding notes and fret-hand techniques.