Home

/

Guitar walking bass lesson and improvisation with tabs | Bb blues jazz progression
Guitar walking bass lesson and improvisation with tabs | Bb blues jazz progression
On 20/02/2017
Comments (0)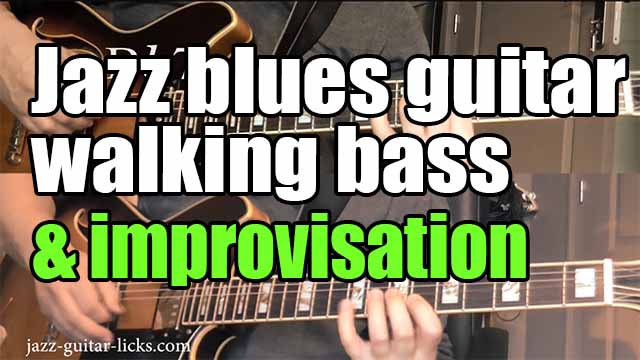 This lesson is about a 12-bar blues in the key of Bb included two guitar transcriptions with tabs : a guitar walking bass line for the accompaniment and a guitar improvisation to solo over.
Note that this study is based on a common blues jazz progression but with a descending chromatic progression in bars 7 & 8 using three dominant 7th chords (Bb7, A7, Ab7) to approach G7 at the end of the bar 8.
Bb7 | Eb7 | Bb7 | % |
Eb7 | Edim7 | Bb7 A7 | Ab7 G7 |
C-7 | G7 | Bb7 G7 | C-7 F7 |
Guitar walking bass line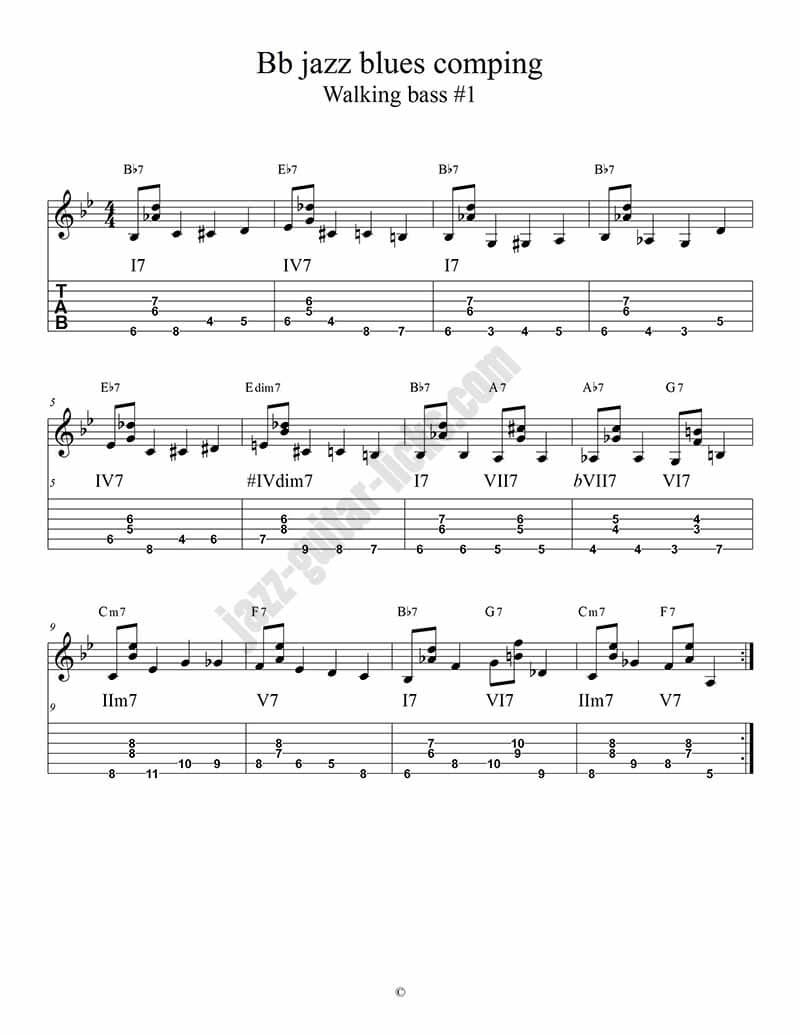 Guitar improvisation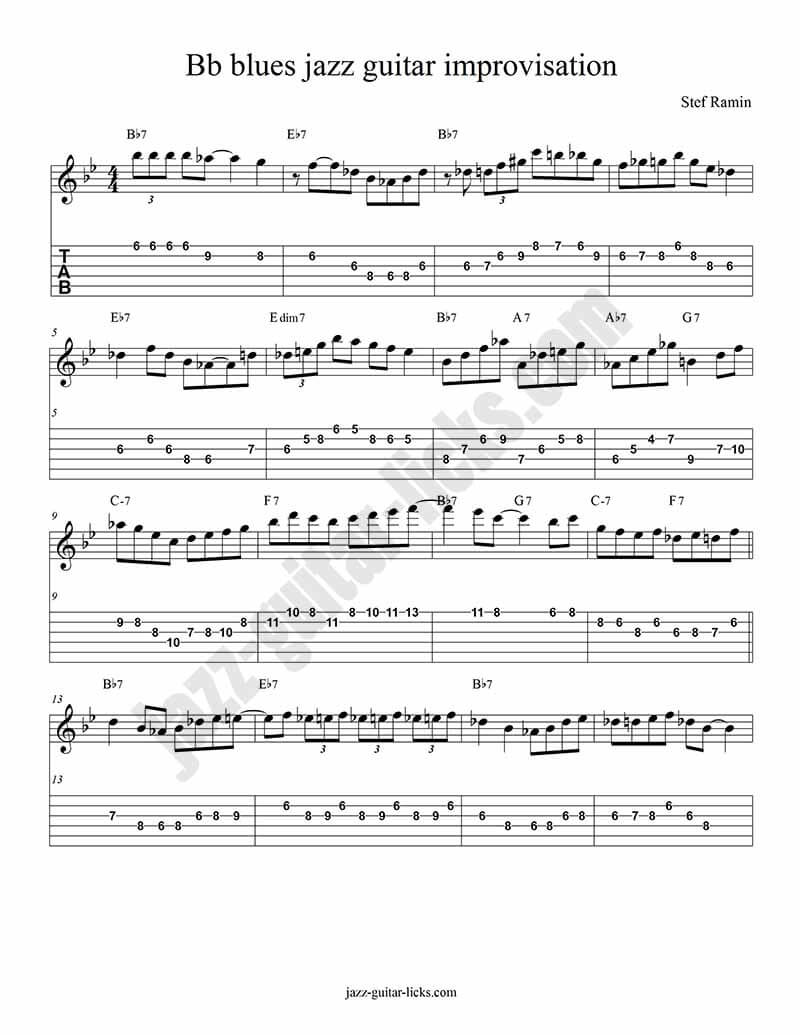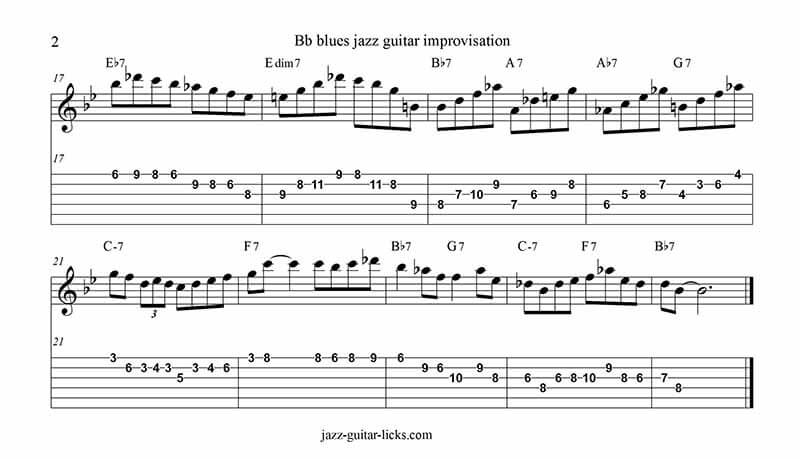 jazz guitar improvisation jazz guitar comping guitar walking bass transcription guitar walking bass lesson jazz blues guitar lesson guitar walking-bass walking-bass
Related posts
11 blues progressions for jazz guitar. Printable PDF eBook with tabs, analysis and audio files. Comping and chord studies.