II-V7alt-I jazz guitar lick with tabs | Dorian mode & altered scale | Free lesson
On 14/01/2016
Comments (0)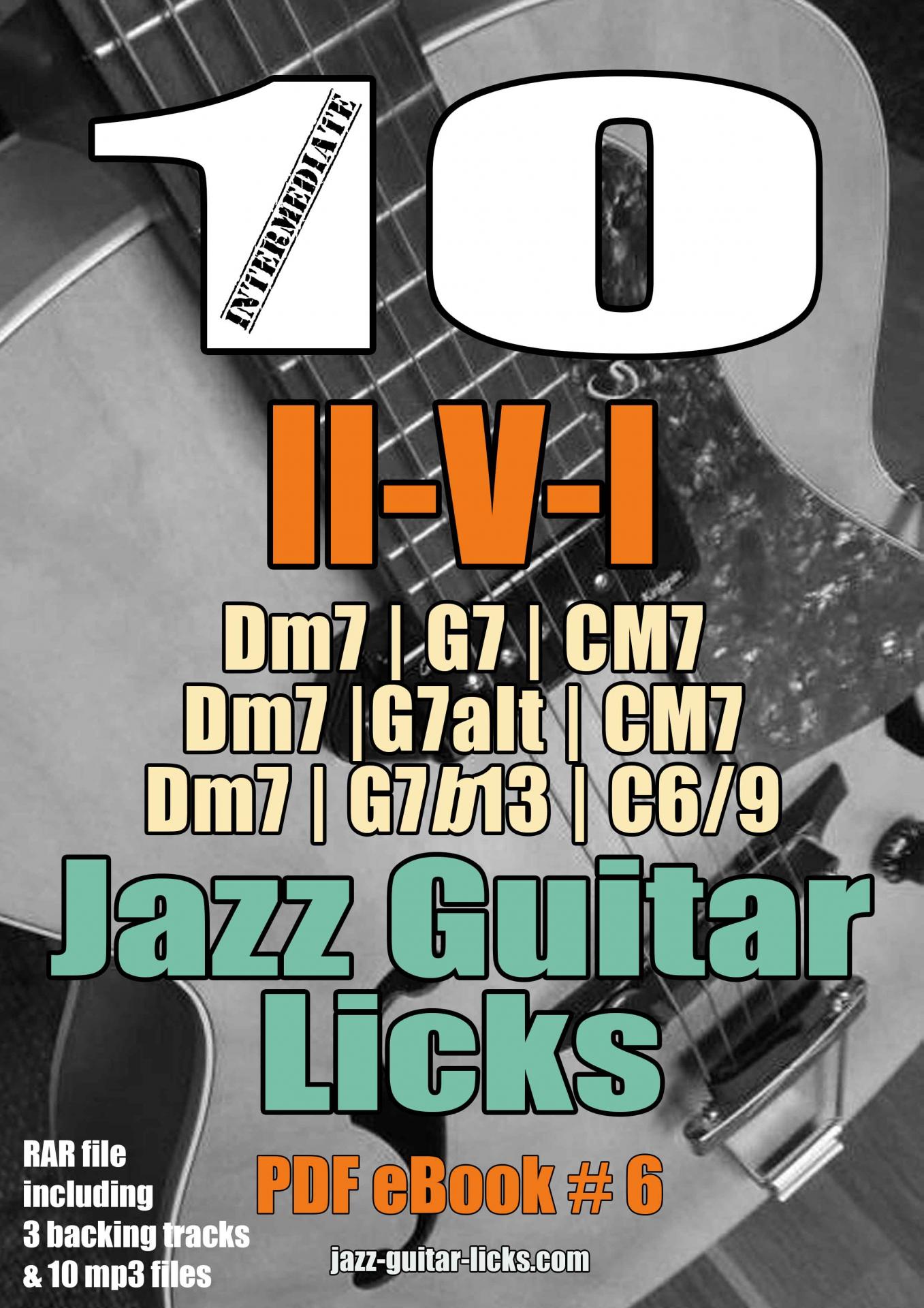 Here is a free lesson about a II-V7alt-I jazz guitar lick uisng the dorian mode, the altered scale and some passing tones.
This lick is taken from the II-V-I jazz guitar licks RAR package including printable PDF eBook, 3 backing tracks and 10 MP3 files.
jazz guitar lessons jazz jazz guitar lick II-V-I guitar lick II-V7alt-I altered lines altered licks dorian mode altered scale
Related posts
This free jazz guitar lesson is about 10 Wes Montgomery dominant 7th jazz guitar licks and transcriptions with tabs taken from west coast blues.