Home

/

Blog

/

Jazz guitar arpeggios | Fretboard diagrams, licks with tabs and theory | Free jazz lesson
Jazz guitar arpeggios | Fretboard diagrams, licks with tabs and theory | Free jazz lesson
On 21/01/2016
Comments (0)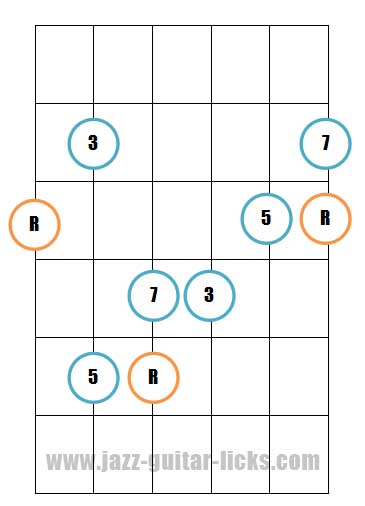 An arpeggio is a chord whose notes are played one at a time, it is a chord played like a scale. Arpeggios are quite easy to learn and mostly played in jazz and western music. It helps you to create fluid and clear lines over specific chords. Any jazz guitarist have to master this technique. Now it's time to take stock of the main arpeggios guitar positions and make the difference between them.
Here are the five main arpeggios with guitar fretboard diagrams and fingerings.
guitar fingerings guitar diagrams jazz guitar patterns jazz guitar licks jazz guitar tabs jazz guitar lessons free jazz guitar lesson jazz guitar arpeggios
Related posts
Here are some fretboard guitar patterns, scales charts and free jazz guitar licks about the dominant bebop scale, one of the most played scale in jazz.