*NEW* 3 jazz guitar backing tracks | II-V-I sequence
On 15/01/2016
Comments (0)
Here are 3 classic jazz guitar backing tracks to practice II-V-I jazz guitar lines over a musical accompaniment. These three II-V-I jazz swing backing tracks in C major are made with bass, piano and drum sounds. They are in MP3 format (320 kpbs).
There is three different tempos : 92, 150 & 200 BPM.
Chord progression is Dm7 | G7 | CM7 | %
They are also included in the "II-V-I jazz guitar licks package"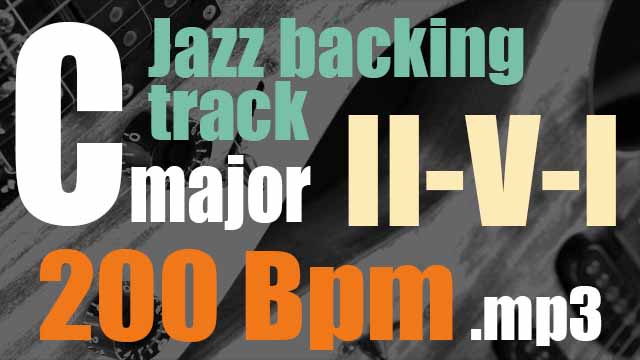 jazz guitar backing tracks jazz play-along jazz jamtrack guitar backing track
Related posts
This is an afro jazz swing guitar backing track to practice scales, modes and arpeggios over a D dominant 7th chord.
Here is six jazz swing backing tracks to practice scales, arpeggios, modes over a musical accompaniment in D minor seventh and G dominant seventh.
Here is three jazz backing tracks, play-along and jamtracks to practice mixolydian modes, arpeggio and guitar improvisations over a Bb dominant seven chord.