Jazz guitar eBooks | Jazz guitar licks with tabs & analysis
On 10/01/2016
Comments (0)
Welcome,
At the present time there are 5 jazz guitar printable eBooks pdf available for download on this website. All those eBooks contains guitar tabs, analysis and youtube video links to watch and hear them.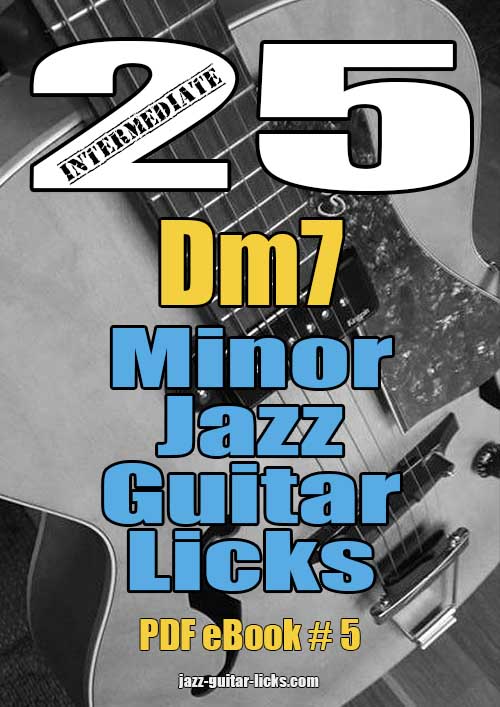 The sixth eBook is currently being drawn up, it's about how to improvise over a II-V-I sequence using the dorian, mixolydian, dorian bebop, dominant bebop, altered and half-whole diminished scales.....stay tuned.
Now it's time to take stock :
jazz guitar eBook PDF jazz guitar licks jazz guitar lessons jazz guitar tabs
Related posts
25 soul jazz guitar licks with tabs PDF to master hard bop playing in the style of Grant Green, Melvin Sparks by using pentatonic scales and blues scale.