Modes of the major scale
On 29/12/2015
Comments (0)
Learning modes is an obligatory step for anyone who wants master the improvisation on guitar. Each mode has its own unique sound which depends on how the intervals are mapped across the scale.
To build modes of the major scale you have to move the root on each degrees of this scale. These modes are the most important of the western music and very used in jazz music. Here are the seven modes :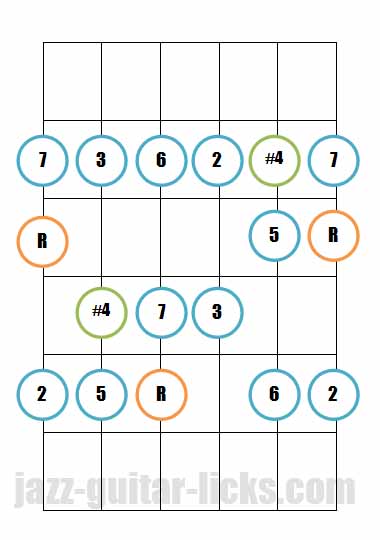 Ionian (major)
Dorian (minor)
Phrygian (minor)
Lydian (major)
Mixolydian (dominant)
Aeolian (minor)
Locrian (half-diminished)
Full course with diagrams & patterns by clicking here
jazz guitar lessons mixolydian mode dorian scale aeolian scale jazz modes ionian mode major scale phrygian mode lydian mode jazz guitar patterns Locrian mode guitar diagrams
Related posts
Learning the seven ecclesiastical, greek, church and gregorian modes. Free jazz guitar lesson with diagrams and scales charts.