20 II-V-I jazz guitar licks and audio files - PDF eBook
20 II-V-I jazz guitar licks and audio files - PDF eBook
Secure payment by Gumroad / Paypal
9,90 $ - DOWNLOAD
If you have any questions or if you encounter technical problems please don't hesitate to contact me.
Thanks
Stef Ramin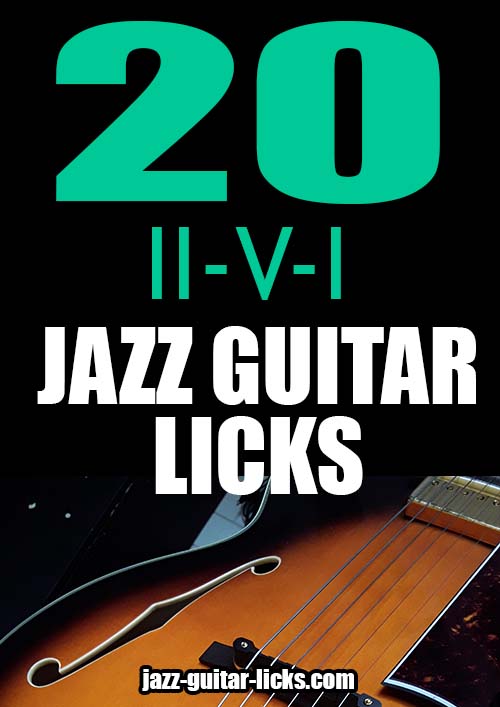 The II-V-I sequence is the most common chord progression played in jazz music and a must know for any guitarist who wants to learn jazz language.
This printable eBook (PDF) contains 20 II-V-I (major and minor) jazz guitar licks with tabs, standard notation, analysis, audio files and scale charts to master the II-V-I sequence both in major and minor keys.
Topics covered
Ionian mode
Dorian mode
Mixolydian mode
Bebop scales
Altered lines
Passing tones
Half-whole diminished scale
Altered scale
Triads
Harmonic minor scale
Locrian mode
Locrian #2 mode
Locrian bebop
Phrygian dominant mode
Melodic minor scale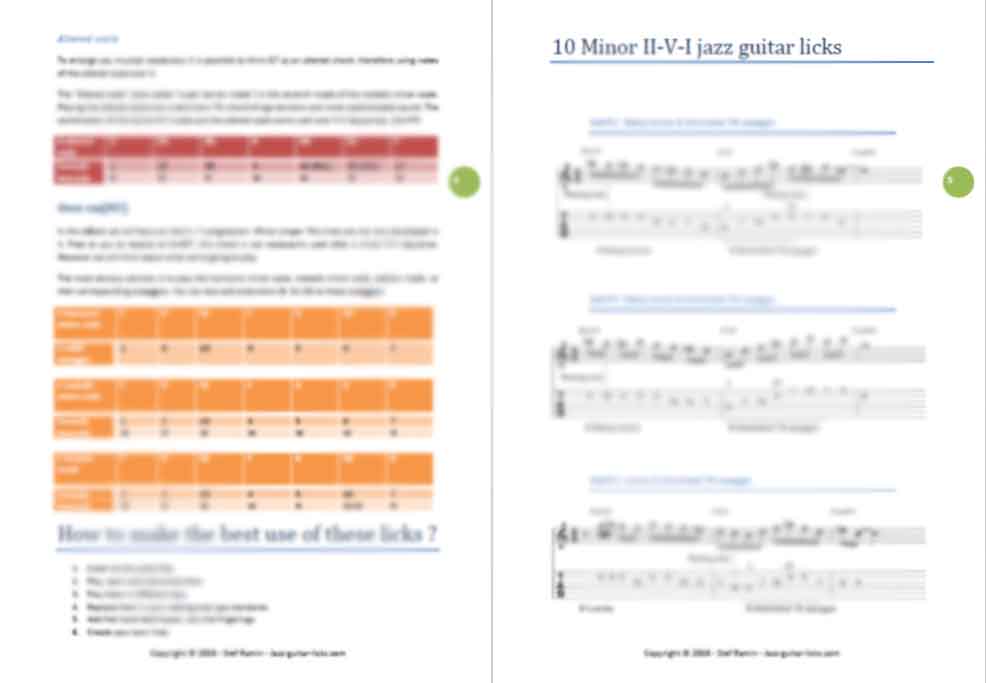 Last edited: 19/11/2017