Airegin (Sonny Rollins) - Grant Green solo transcription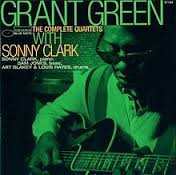 Here is a transcription (22 bars) of the Grant Green solo in Sonny Rollins tune "Airegin".
Sonny Rollins composed this tune in 1954 and was first recorded by Miles Davis quintet (Horace Silver, Percy Heath, Kenny Clarke, Sonny Rollins & Miles Davis). Wes Montgomery released a version (1960) in the album "The incredible jazz guitar of Wes Montgomery" and Grant Green in 1962 in his album "Nigeria". "Airegin"title derives from the spelling of Nigeria backwards (Airegin). It is in the key of F minor.