Minor ninth arpeggio | Minor pentatonic scale & major seventh (melodic) lick w/tab
This lick starts with a D minor ninth arpeggio (D-F-A-C-E) in bar one. In bar two we have notes from the D minor pentatonic scale (D-F-G-A-C) with a major seventh (C#) that brings a melodic minor color.
The melodic minor scale (also called "minor jazz") is a must-know for any jazz guitar player who wants to find new ideas to play over minor family chords.
Remember that unlike the dorian mode that has a minor seventh, the melodic minor scale has a major seventh. Indeed the melodic minor scale is made up of a minor th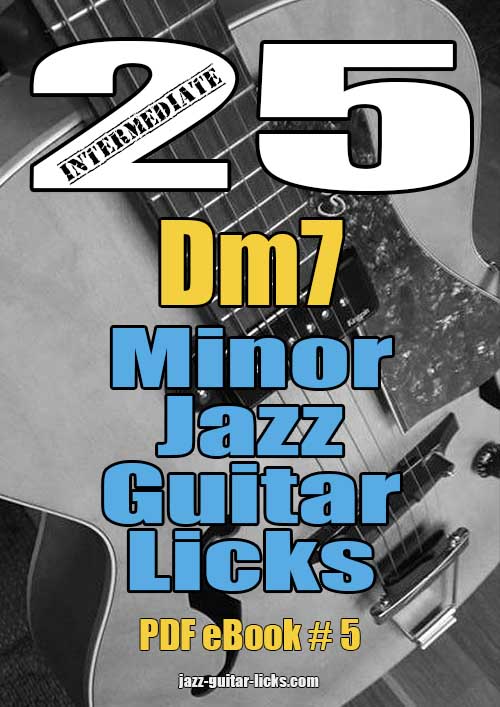 ird (b3), a major sixth (6) and a major seventh (7).
Theoretically, it should played over a minMaj7 chord, but it can also be used over minor chords like m6, m7, m9, m11, m6/9. In this case, be carefull of the major seventh that brings tension when it is played over a minor seventh chord. Note that the major seventh (C#) is played once in this lick.
This jazz guitar line works good over a II-V-I chord progression Dm7 | G7 | CM7 or just over a G7 chord.
This lick is taken from the "25 minor jazz guitar licks" eBook pdf.