20 II-V-I Jazz Guitar Licks and Audio Files - PDF eBook
20 II-V-I Jazz Guitar Licks and Audio Files - PDF eBook
The II-V-I sequence is the most common chord progression played in jazz music and a must know for any guitarist who wants to learn jazz language.
This printable eBook method (PDF) contains 20 easy II-V-I (major and minor) jazz guitar lines with tabs, standard notation, analysis, audio files and scale charts.
Package details
1 Printable PDF eBook containing 20 jazz guitar lines with TABS, standard notation and analysis.
20 Audio Files (MP3).
Topics covered
Ionian mode
Dorian mode
Mixolydian mode
Bebop scales
Altered lines
Passing tones
Half-whole diminished scale
Altered scale
Triads
Harmonic minor scale
Locrian mode
Locrian #2 mode
Locrian bebop
Phrygian dominant mode
Melodic minor scale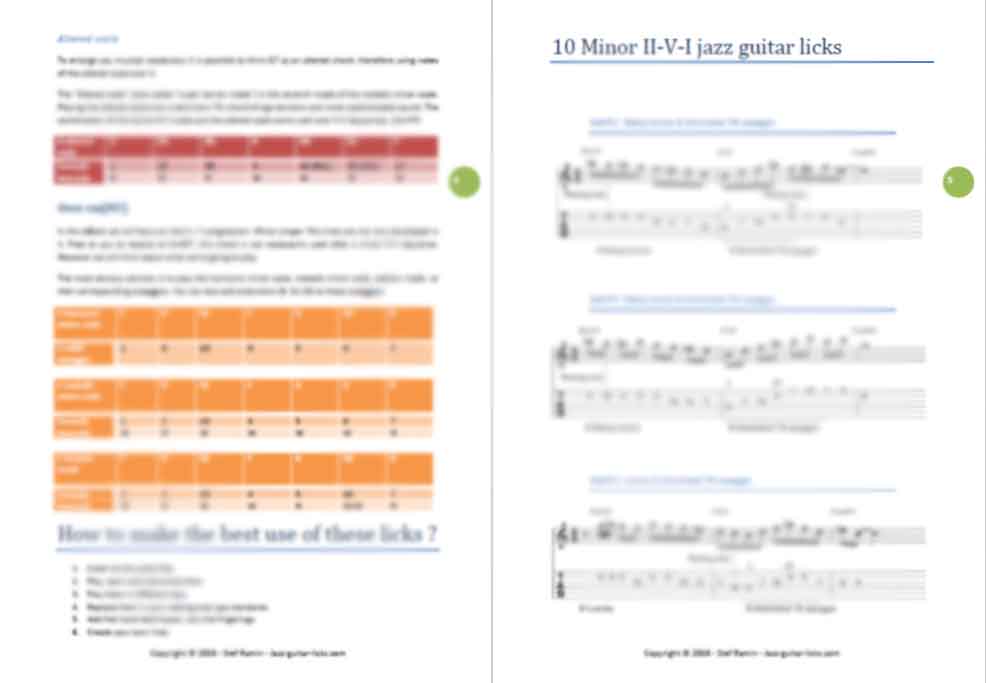 Last edited: 07/16/2019