Groove Drum Loops - Volume 2
Groove Drum Loops - Volume 2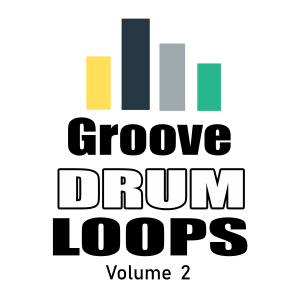 Groove Drum Loops - Volume 2
This package contains 20 Groove Drum Beats for musicians, producers, beatmakers and dj's.
Time signature 4/4 (except one 6/8)
Tempos 70 to 160 BPM.
Each beat is 4 bars long (except the 6/8 one which is made of 8 bars).
Each loop is ready to use in any Digital Audio Workstation as Cubase, Pro-tools, Fruity Loops, Garage Band, studio one, Sonar, Ableton Live, Audacity, Reason, Logic, etc.
Wave files, no normalization, no effects except a bit of compression.
Royalty free for each loop. In return, please credit Backing Tracks Channel.
Released June 27, 2023 by Backing Tracks Channel.
How To Buy it?
Click on the "Buy" bitton in the player below. The payment process is secured by Bandcamp and Paypal.
Track List
Afro Groove Drum Loop (100 BPM)
Ballad Groove Drum Loop (70 BPM) 6/8.
Ballad Groove Drum Loop (75 BPM)
Funky Groove Drum Beat (110 BPM)
Funky Groove Drum Beat (130 BPM)
Groove Drum Loop (160 BPM)
Motown Groove Drum Loop (120 BPM)
Retro Groove Drum Loop (140 BPM)
Samba Groove Drumloop (110 BPM)
Sidestick Groove Drum Loop (80 Bpm)
Sidestick Groove Drum Loop (95 Bpm)
Sidestick Groove Drum Loop (100 Bpm)
Sidestick Groove Drum Loop (105 Bpm)
Sidestick Groove Drum Loop (110 Bpm)
Sidestick Groove Drum Loop (120 Bpm)
Sidestick Groove Drum Loop (135 Bpm)
Sidestick Groove Drum Loop (140 Bpm)
Sidestick Groove Drum Loop (145 Bpm)
Sidestick Groove Drum Loop (150 Bpm)
Sidestick Groove Drum Loop (160 Bpm)
Last edited: 2023-06-28