101 Dominant Arpeggio Exercises For Jazz, Blues and Rock Guitarist - Tab & Standard Notation - Printable PDF eBook Method
101 Dominant Arpeggio Exercises For Jazz, Blues and Rock Guitarist - Tab & Standard Notation - Printable PDF eBook Method
15 USD (or more) - Secure payment by Gumroad / Paypal
This PDF method for guitar players focuses on dominant seventh arpeggios (non-altered) and their extensions (9-11-13).
You will find in this method 101 warm-up exercises that will help you understand and develop dominant arpeggios following seven basic types of progressions :
Chromatic.
Tritonic.
Whole-step by whole-step.
Cycle of fourths.
Cycle of fifths.
Stepwise.
Minor thirds.
Package Details
1 Printable PDF guitar tab book (High resolution - 43 Pages).
----
Immediately after your order, you'll get an automated receipt with a link to download the PDF. (check your spam box)
If you encounter any issues with your purchase/download please check the GUMROAD HELP CENTER.
For further information you can also contact me.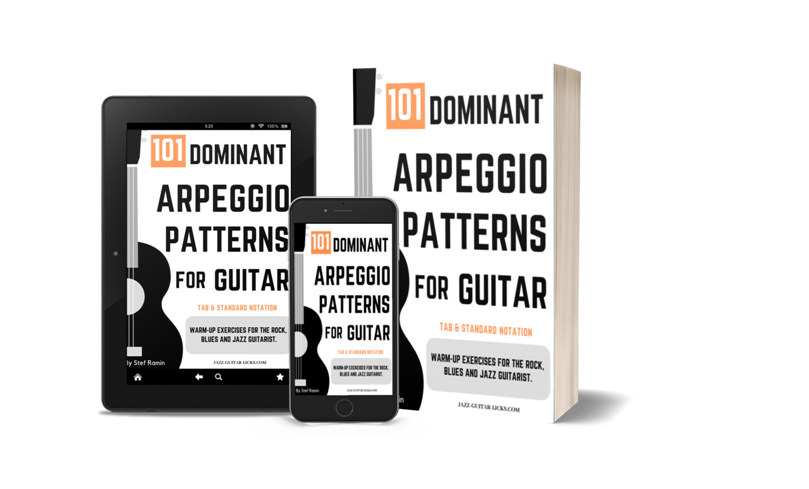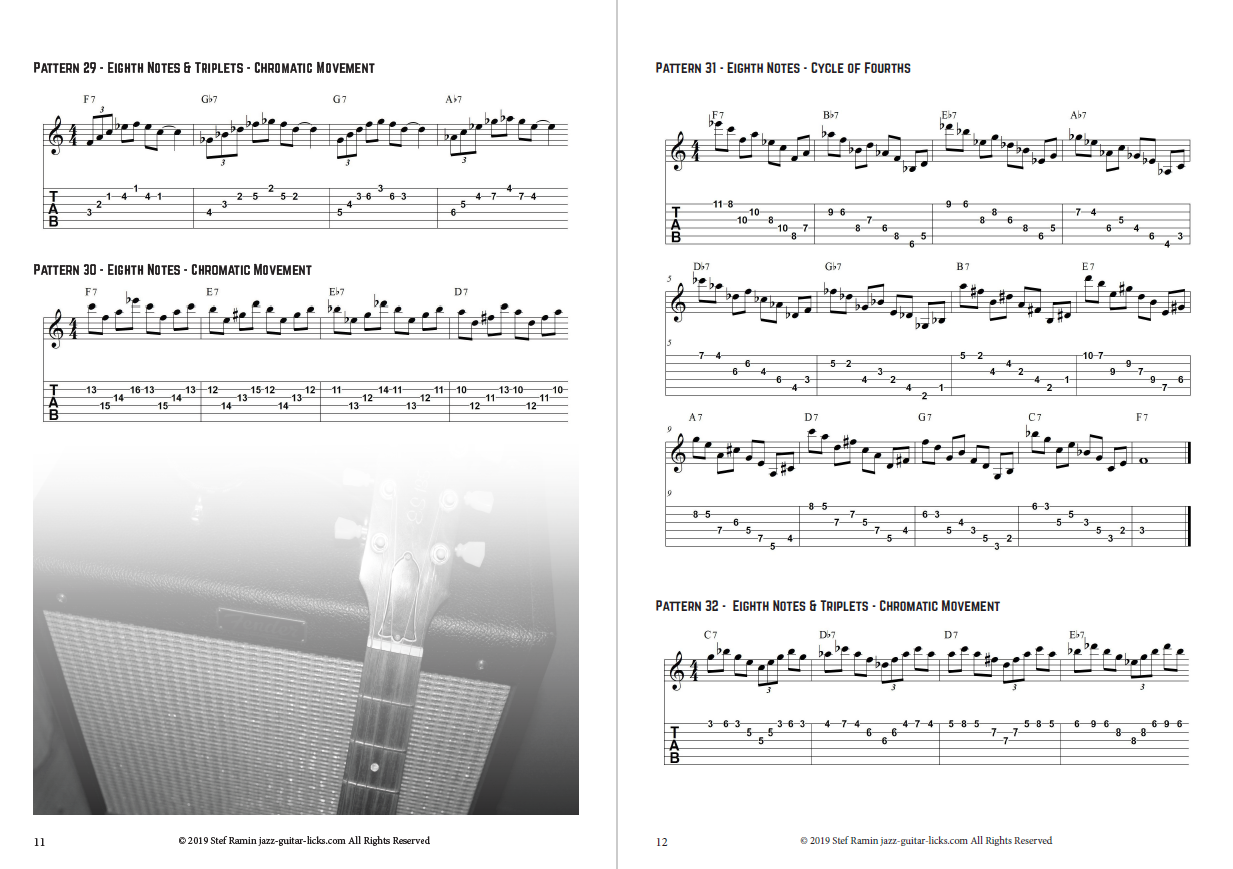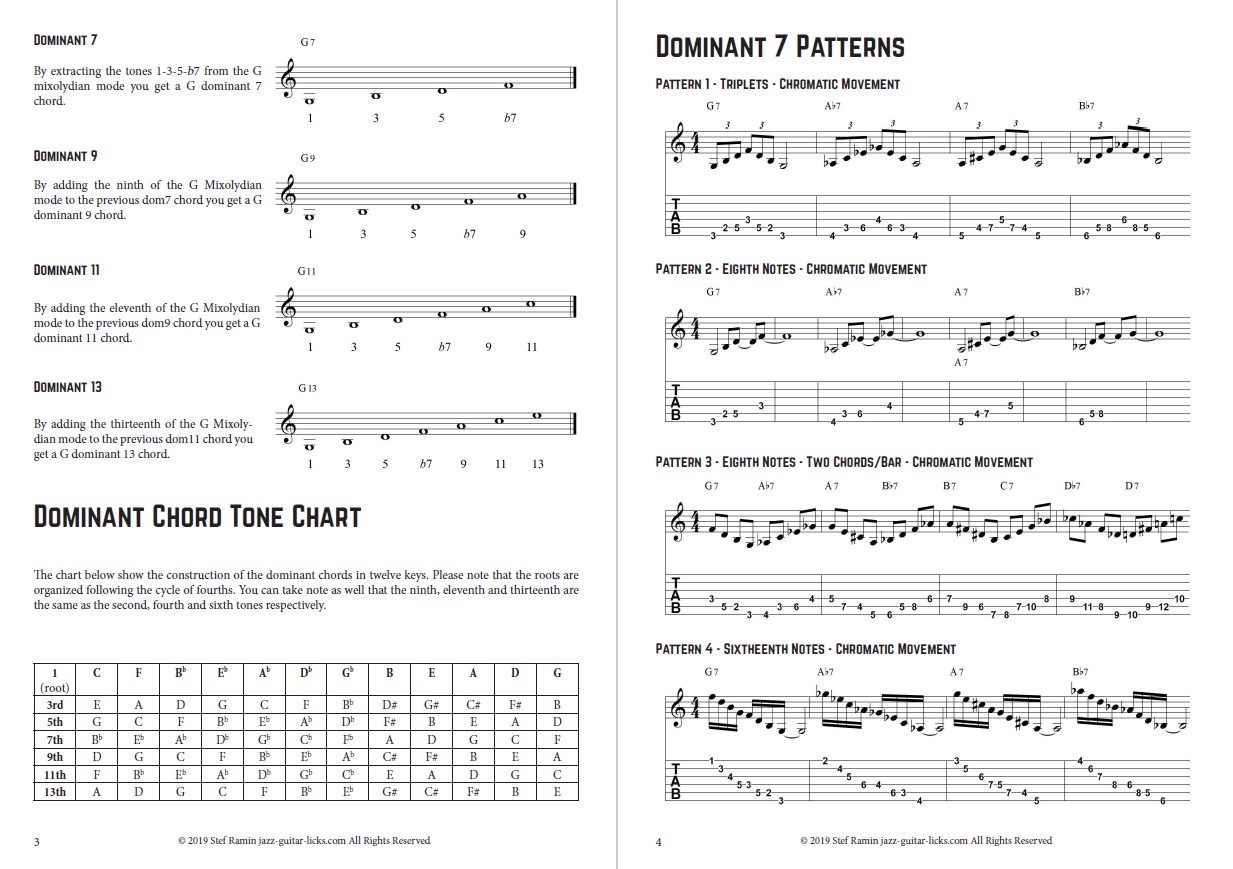 Last edited: 2023-05-16