40 Minor II V I Jazz Guitar Licks - PDF Method With Tabs & Audio
40 Minor II V I Jazz Guitar Licks - PDF Method With Tabs & Audio
15 USD - Secure payment by Gumroad / Paypal
This printable PDF guitar method for beginner and intermediate guitar players is available as a package containing 40 minor II V I jazz guitar licks with tab, standard notation, audio files, analysis and scale shapes.
In this book you will learn how to use scales as : Altered, Phrygian dominant, Locrian b13, Locrian bebop, etc) over the minor 2 5 1 sequence.
Package Details
1 Printable PDF file (High resolution).
40 Mp3 audio files (High quality).
1 Jazz Backing Track.
----
Immediately after your order, you'll get an automated receipt with a link to download the PDF and the audio files.
If you encounter any issues don't hesitate to contact me.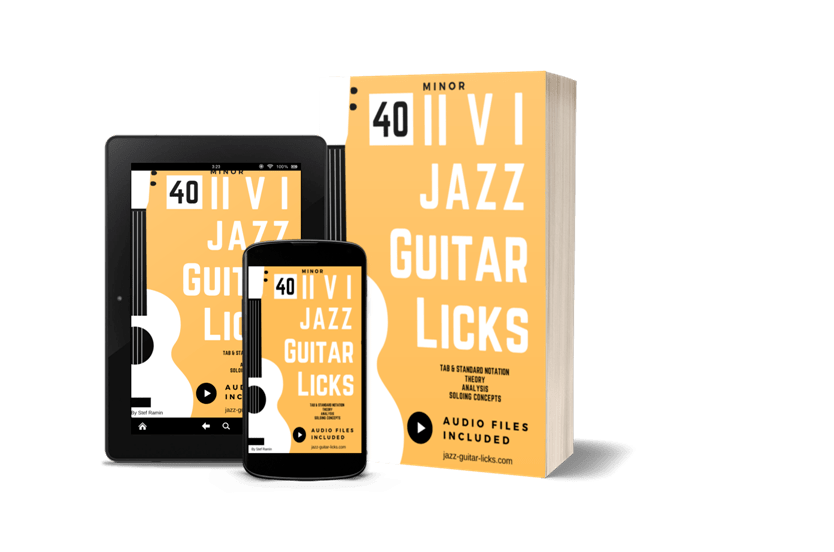 5 Easy minor 2 5 1 Jazz Guitar Licks - Lesson With Tabs & Analysis
II V I Bundle - 130 Exercises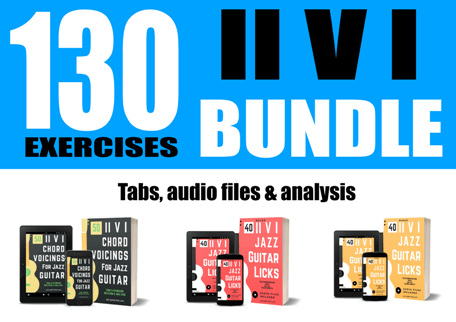 Last edited: 2021-05-13