How To Download GUMROAD Files
How To Download GUMROAD Files
This tutorial explains how to download files after having purchase Jazz Guitar Licks products on GUMROAD.
How To Download The Files To My Device?
Log in to your GUMROAD account. You'll then be able to access all your files for all your purchases throughout the website.
– or –
Check the email you got from GUMROAD when you bought a digital product. Click on "View Content" and generate an invoice if necessary.
There are several options:
Download, read or send PDF files to kindle.
Download or watch videos.
You can download files from App Store or Play Store and also give a rating.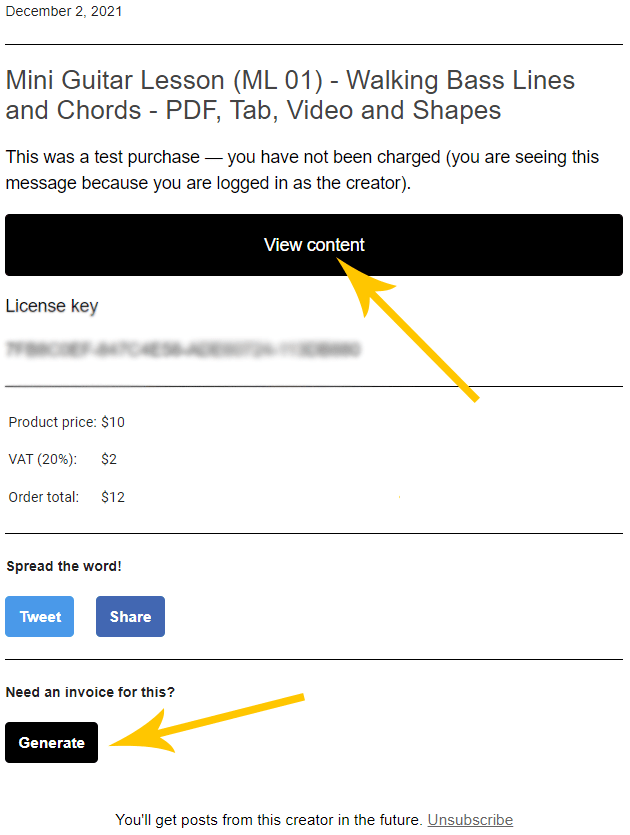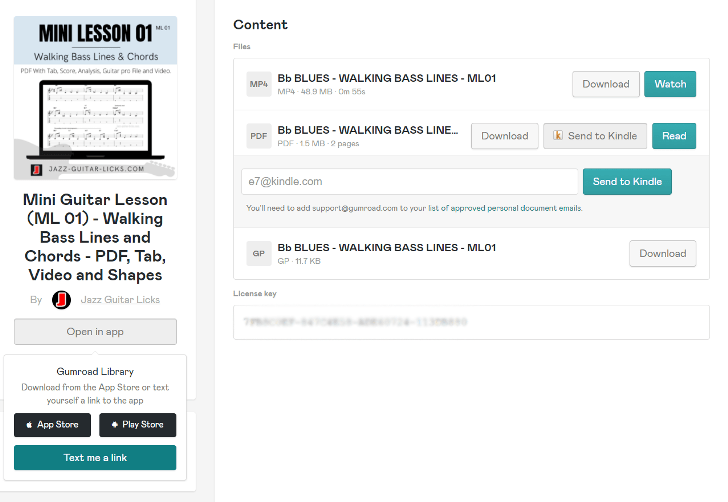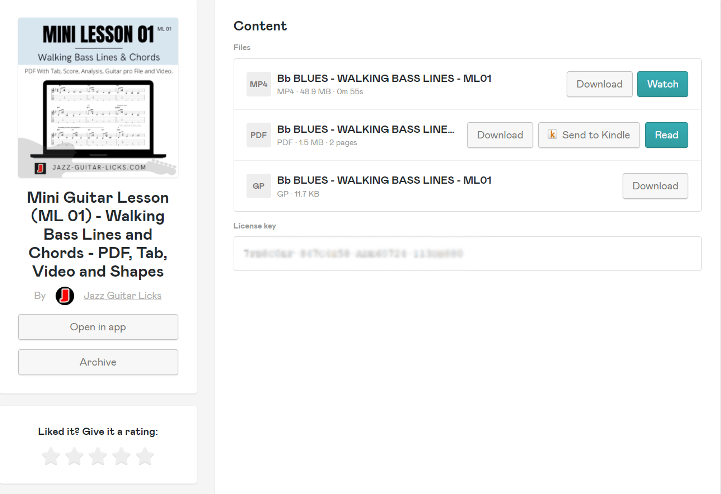 You'll find a mini guitar lesson about walking bass lines and chords containing a PDF with tab, score analysis, shapes, a video and a guitar pro file.

In this mini jazz guitar lesson you will learn how to play easy and cool jazz lines over basic chord changes found in jazz. Pdf, tab and video included.

With this short lesson you will learn how to play and connect basic guitar arpeggios over a diatonic chord progression.
Last edited: 2021-12-07