40 II V I Jazz Guitar Licks - Printable PDF eBook Method With Audio Files
40 II V I Jazz Guitar Licks - Printable PDF eBook Method With Audio Files
15 USD (or more) - Secure payment by Gumroad / Paypal
This package contains a printable PDF eBook method with 40 II V I jazz guitar licks with tab, standard notation, audio files, analysis and scales shapes.
You will learn how to play the most important scales (altered, Dorian b9, half-whole diminished, Mixolydian b13, etc) over the famous 2 5 1 progression (aka II V I).
The main theoretical concepts are discussed as tritone subs, arpeggios, altered lines, triad pairs, target tones, etc.
Package Details
1 Printable PDF file (High resolution).
40 Mp3 audio files (High quality).
1 Jazz Backing Track.
----
Immediately after your order, you'll get an automated receipt with a link to download the PDF. (check your spam box)
If you encounter any issues with your purchase/download please check the GUMROAD HELP CENTER.
For further information you can also contact me.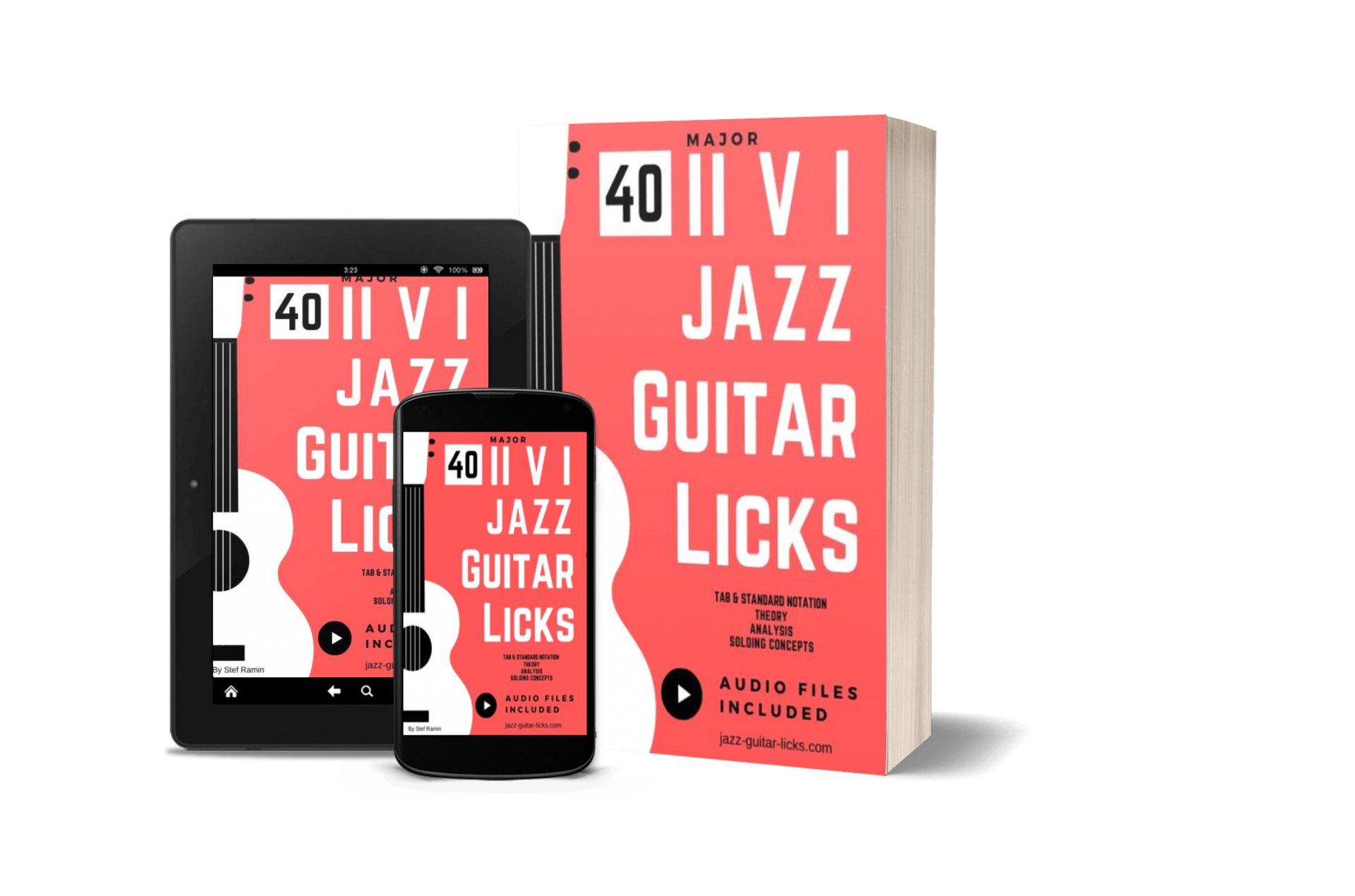 40 II V I (2-5-1) Jazz Guitar Licks - PDF eBook Method Trailer
II V I Bundle (save 11 USD)
Get all the PDF related to II V I progression (chords & licks)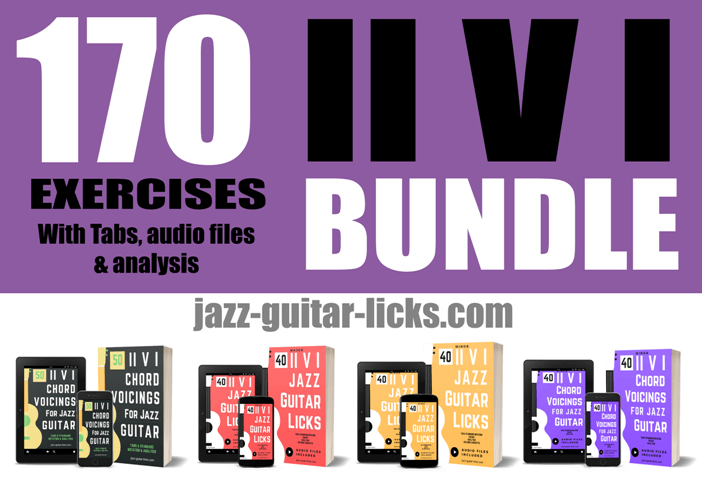 7 USD - II V I Jazz Backing Tracks | Secure Payment By Bandcamp / Paypal
This package contains 12 jazz swing backing tracks in twelve keys for practicing scales and improvisation over the II V I progression.
Acoustic Bass, drums and piano sound with pre count.
Medium Swing - 120 BPM
Wave Files
Last edited: 2022-08-01