Guitar Walking Bass Lines & Chords - PDF Method With Tabs and Audio Files - 35 Exercises
Guitar Walking Bass Lines & Chords - PDF Method With Tabs and Audio Files - 35 Exercises
15 USD - Secure payment by Gumroad / Paypal
This printable PDF method with audio files, tabs, shapes, standard notation and analysis contains 28 exercices (patterns), 6 jazz blues studies (F, G and Bb) and 1 rhythm changes study.
In this eBook you will learn how to mix walking bass lines with common chords found in jazz.
PACKAGE DETAILS :
1 Printable PDF (19 pages - high resolution)
7 MP3 Audio files (studies)
----
Immediately after your order, you'll get an automated receipt with a link to download the PDF and the audio files.
If you encounter any issues don't hesitate to contact me.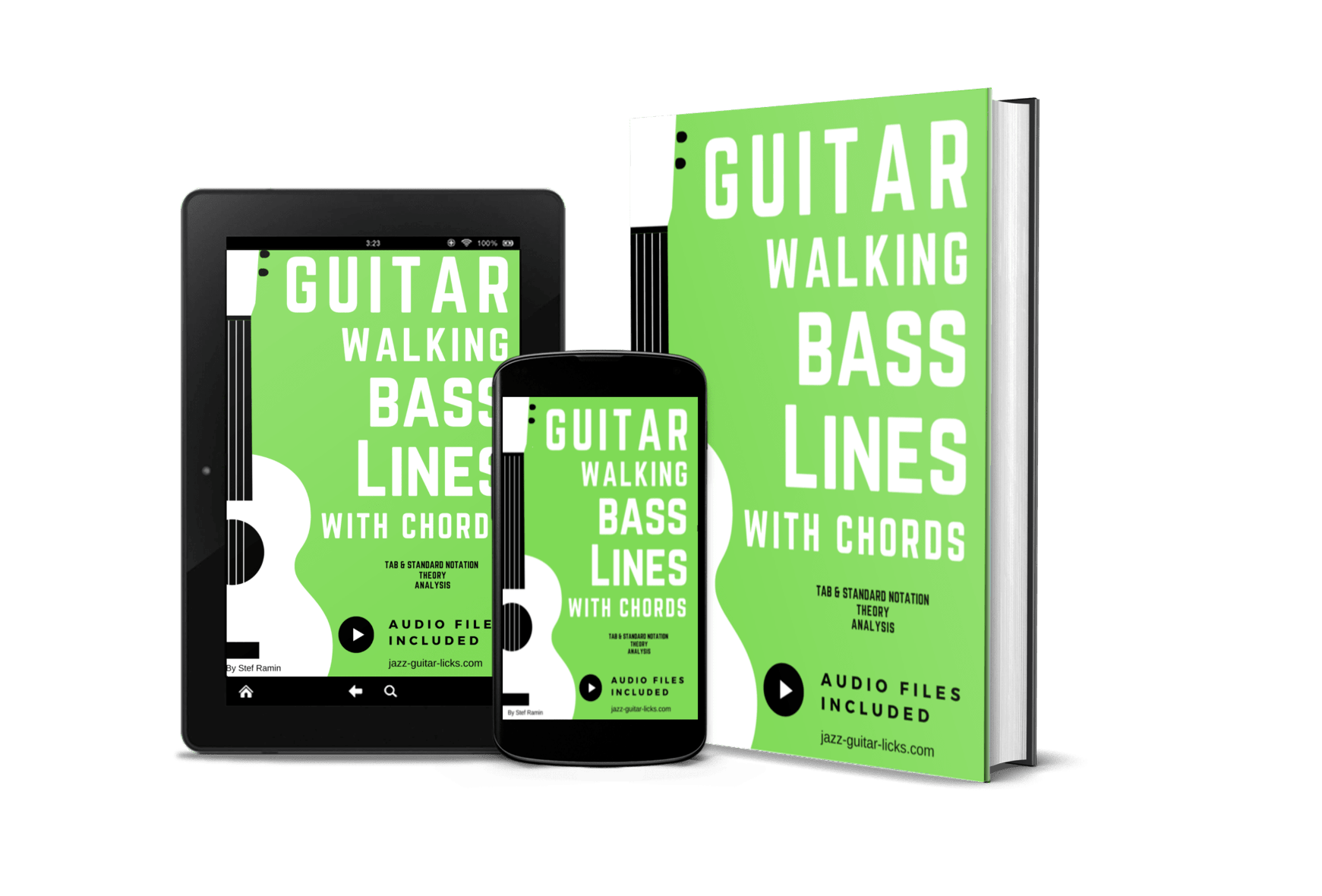 Last edited: 2021-05-13