Minor 2 5 1 Chord Voicings For Jazz Guitar - PDF Method - 40 Exercises Audio Files
Minor 2 5 1 Chord Voicings For Jazz Guitar - PDF Method - 40 Exercises Audio Files
15 USD (or more) - Secure payment by Gumroad / Paypal
This guitar method for beginners and intermediate guitar players comes as a bundle with a printable PDF eBook that includes 40 exercises with guitar tabs, scores, analysis, and audio recordings for each exercise.
In this book you will learn how to play over the minor II V I progression using many different types of guitar chords and techniques used in jazz music (drop 2, drop 3, rootless, inverted, triads, substitutions, etc).
Package details /
1 PDF eBook
40 minor II-V-I exercises.
43 Audio files (including 3 backing tracks)
----
Immediately after your order, you'll get an automated receipt with a link to download the PDF. (check your spam box)
If you encounter any issues with your purchase/download please check the GUMROAD HELP CENTER.
For further information you can also contact me.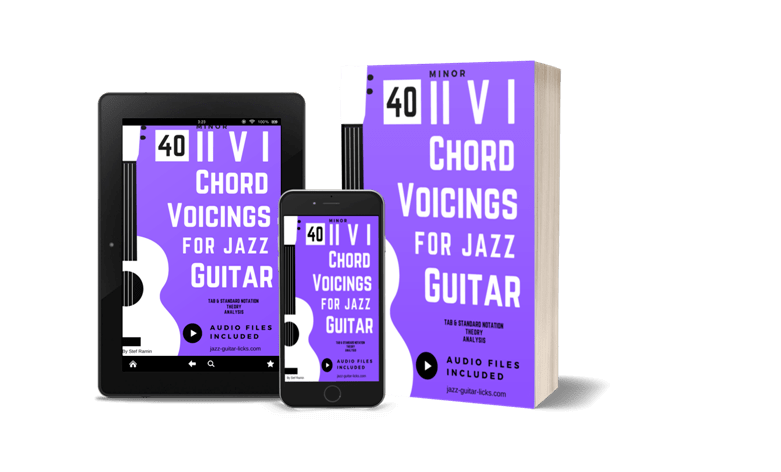 II V I Bundle (save 11 USD)
Get all the PDF related to II V I progression (chords & licks)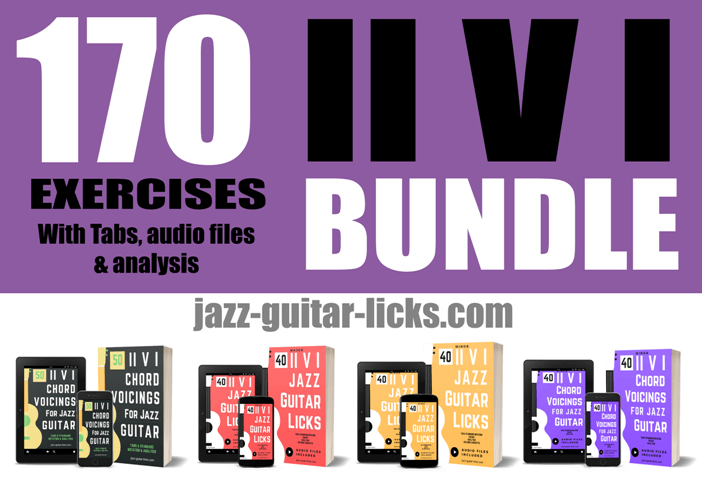 Last edited: 2023-11-24