25 Altered Jazz Guitar Licks - eBook PDF Method With Audio Files
25 Altered Jazz Guitar Licks - eBook PDF Method With Audio Files
10 USD (or more) - Secure payment by Gumroad / Paypal
This printable PDF eBook will helps you learn, ear and understand the altered scale. The first part of this method is focused on how to develop the altered scale using interval patterns arpeggios and pentatonic scales. The second part contains 25 easy II V I jazz guitar licks using the altered scale on the V7 chord
Package details :
1 Printable PDF eBook (12 pages).
1 Jazz backing track (MP3 audio file, 320 kbps).
25 Audio files (MP3 audio file, 320 kbps).
----
Immediately after your order, you'll get an automated receipt with a link to download the PDF. (check your spam box)
If you encounter any issues with your purchase/download please check the GUMROAD HELP CENTER.
For further information you can also contact me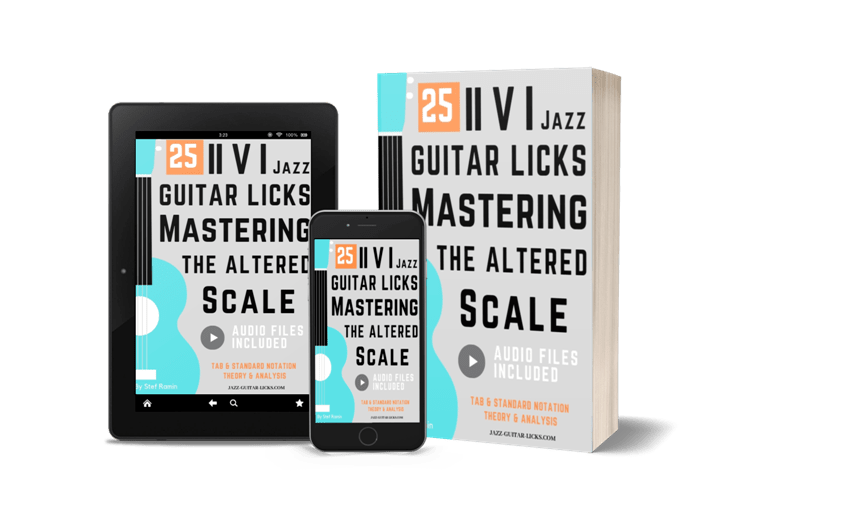 Topics
Altered scale (Charts, diagrams, theory and licks).
Four directions.
Circle of fourths.
Intervals.
Arpeggios (triads & seventh chords).
Pentatonic scales (major & minor).
Four notes grouping.
Resolutions.
Dorian mode
II-V7alt-I sequence.
Backing track preview
Lick preview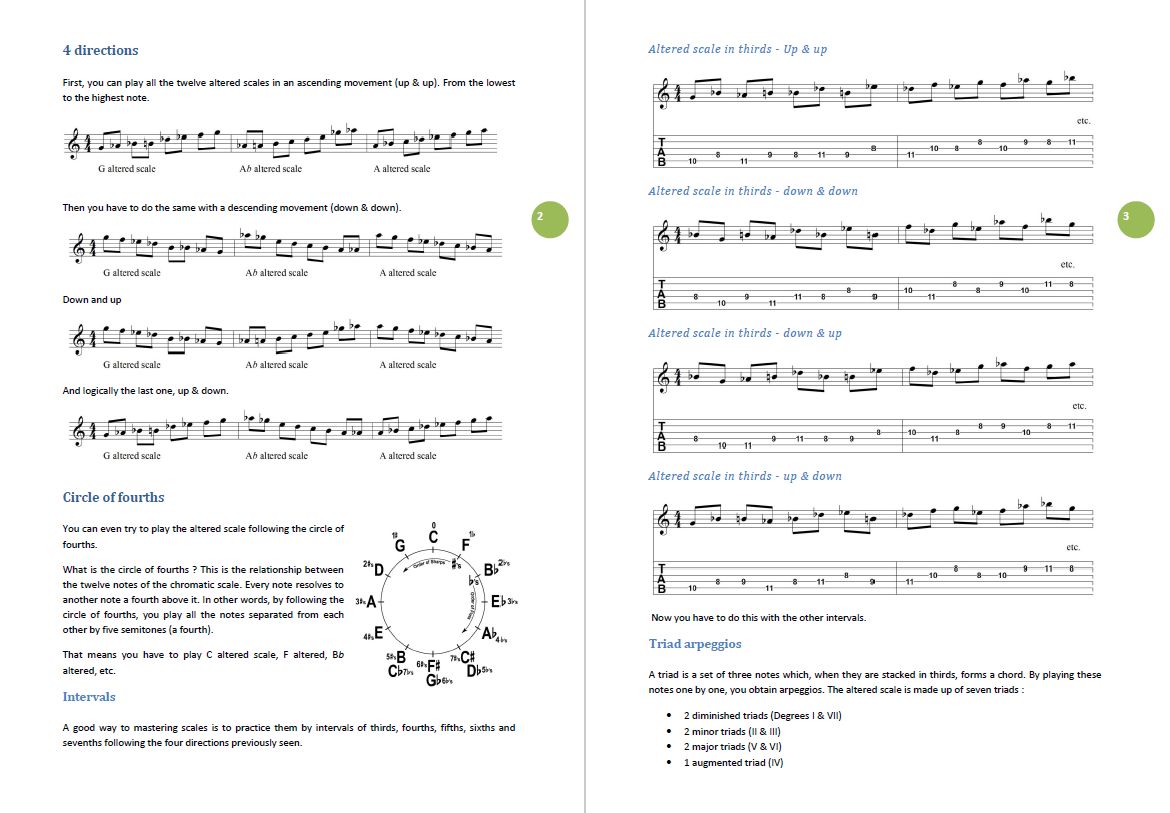 Last edited: 2021-06-29