Major 2-5-1 Chord Voicings - 50 Exercises For Jazz Guitar - PDF eBook Method
Major 2-5-1 Chord Voicings - 50 Exercises For Jazz Guitar - PDF eBook Method
15 USD (or more) - Secure payment by Gumroad / Paypal
This printable PDF eBook method for guitarists contains several examples on how to play over major II-V-I (aka 2-5-1) progressions using rootless, drop 2, drop 3 chords, inverted voicings and various substitutions.
Package details /
1 PDF eBook Method (20 pages / 50 Exercises With Tabs)
50 Audio files related to each lick
1 Backing Track
----
Immediately after your order, you'll get an automated receipt with a link to download the PDF. (check your spam box)
If you encounter any issues with your purchase/download please check the GUMROAD HELP CENTER.
For further information you can also contact me.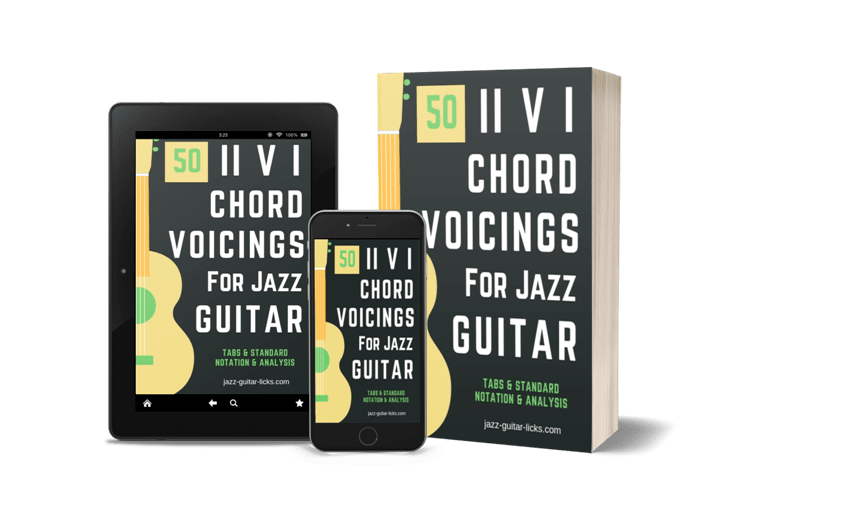 II V I Bundle (save 11 USD)
Get all the PDF related to II V I progression (chords & licks)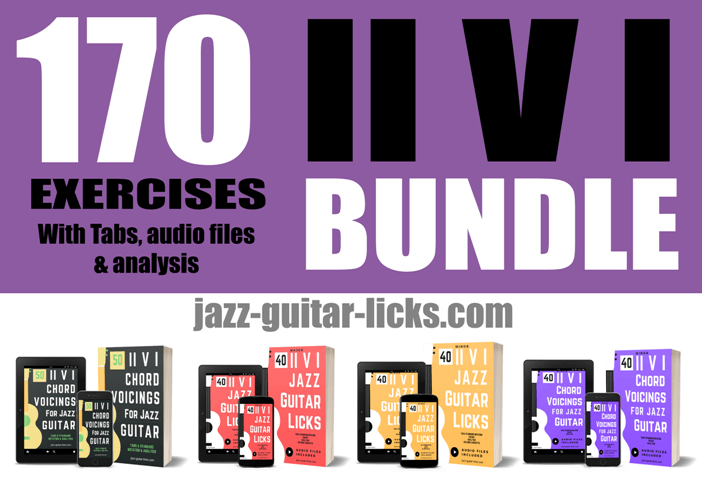 7 USD - II V I Jazz Backing Tracks | Secure Payment By Bandcamp / Paypal
This bandcamp package inlcudes 12 jazz swing backing tracks in twelve keys for practicing over the II V I progression.
Acoustic Bass, drums and acoustic piano with pre count.
Medium Swing - 120 BPM
Wave Files
Last edited: 2023-10-24