II-V-I Chord Voicings - 50 Exercises for Jazz Guitar - PDF eBook Method
II-V-I Chord Voicings - 50 Exercises for Jazz Guitar - PDF eBook Method
15 USD - Secure payment by Gumroad / Paypal
This printable PDF eBook method explains how to play over major II-V-I progressions using rootless, drop 2 and drop 3 chords, inverted voicings, chord substitutions.
20 pages with 50 exercises with formulas and analysis, including guitar tabs, standard music notation with audio files.
Package details /
1 PDF eBook with 50 II-V-I exercises.
50 Audio files
►►►
Immediately after your order, you'll get an automated receipt with a link to download the PDF and the audio files.
If you encounter any issues don't hesitate to contact me.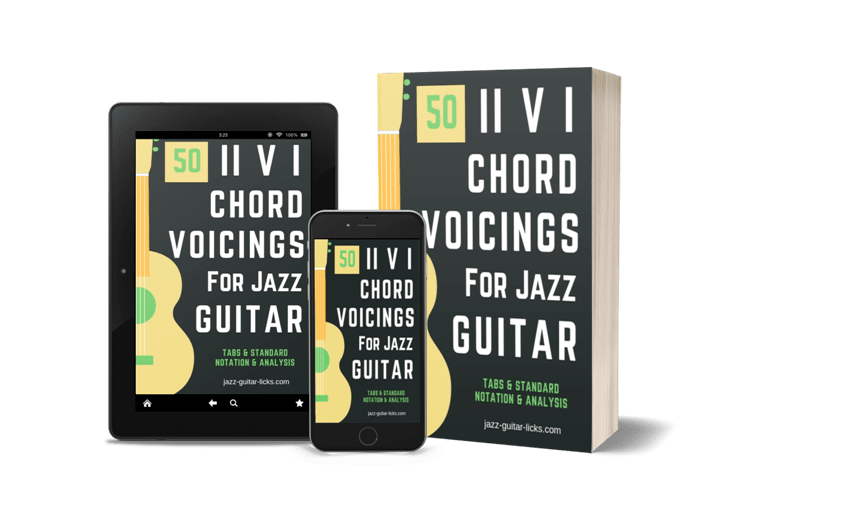 Last edited: 07/08/2020