II-V-I Chord Voicings - 50 Exercises for Jazz Guitar - PDF eBook
II-V-I Chord Voicings - 50 Exercises for Jazz Guitar - PDF eBook
 Secure payment by Gumroad / Paypal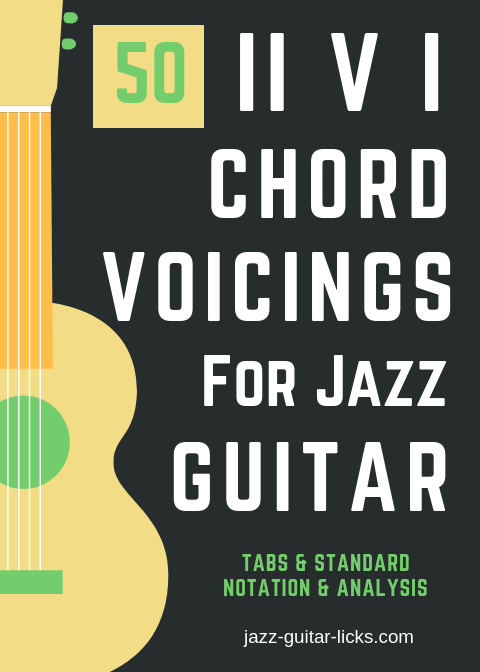 This printable PDF eBook explains how to play major II-V-I sequences using rootless chords, drop 2 and drop 3 chords, inverted voicings, chord substitutions (chromatic and diatonic) with formulas and analysis.
20 pages with 50 exercises, including guitar tabs and standard music notation to practice the most used chord progression in jazz music, the famous II-V-I.
Package details
1 PDF eBook with 50 II-V-I exercises.
Topics covered in this eBook
Drop 2 chords
Drop 3 chords
Rootless chords
Inverted chords
Altered chords
Extended chords
Diminished substitution
Tritone substitution
Diatonic substitution
Voice leading
Minor 7 voicings (m7)
Major 7 voicings (maj7)
Dominant 7 voicings (7)
Diminished chords (dim7)
Half-diminished chords (m7b5)
Dominant flat five chords (7b5)
Chord studies
Chord analysis
Chord formulas
Preview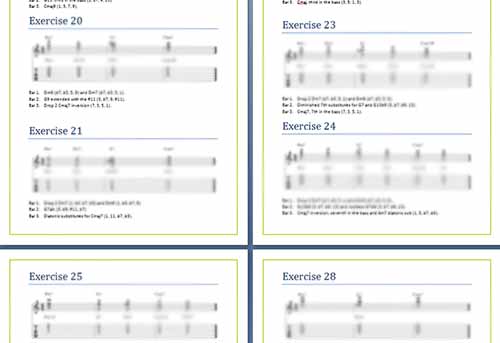 Last edited: 12/23/2018