Guitar Posters And Wall Art - Modes of The Major Scale
Guitar Posters And Wall Art - Modes of The Major Scale
This reference color guitar poster with diagrams for students and teachers shows the positions of the seven modes of the major scale, their related arpeggios and seventh chords.
ORDER IT ON SPRING (Secure Payment By Paypal And Spring) : Large Size 36" x 24 " (90 x 60 cm), Landscape Format, 7 Diatonic Mode Shapes, 16 Chord Diagrams, 7 Arpeggio Shapes. Available in 15 colors.
All Posters Are Printed In High Quality - Sample Pictures Displayed Are Blurry To Avoid Copying.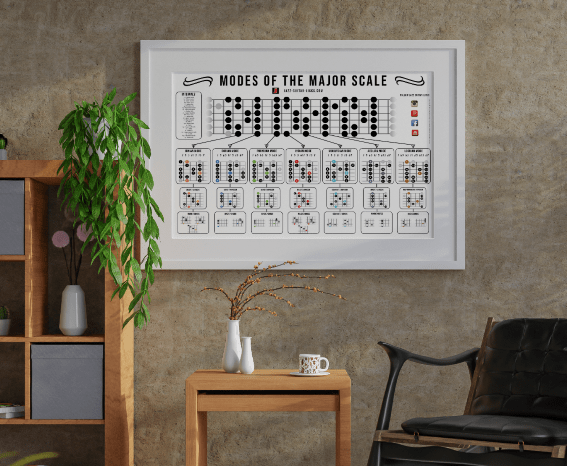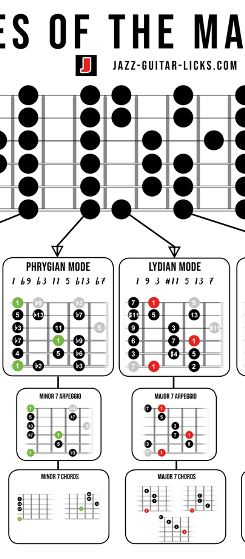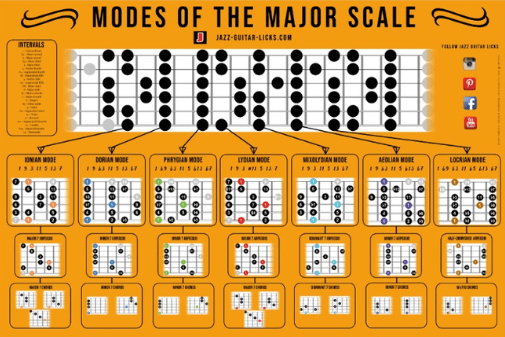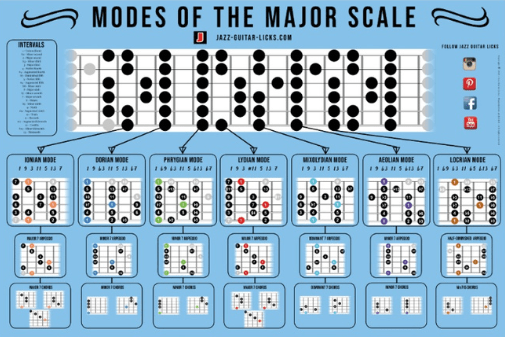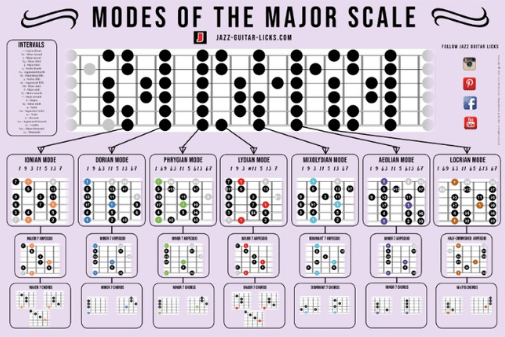 Last edited: 2022-10-03