Free PDF eBook Method - 6 Tritone Substitution Jazz Guitar Licks With Tabs
Free PDF eBook Method - 6 Tritone Substitution Jazz Guitar Licks With Tabs
0+ USD - Secure payment by Gumroad / Paypal
The tritone substitution is one of the most common substitutions found in jazz music. How does it works ? How to solo over a tritone substitution ?
This PDF method available for free download answers these questions using six easy examples over a II-V-I progression. Tabs, analysis, youtube video link included.
???
Immediately after your order, you'll get an automated receipt with a link to download the PDF and the audio files.
If you encounter any issues don't hesitate to contact me.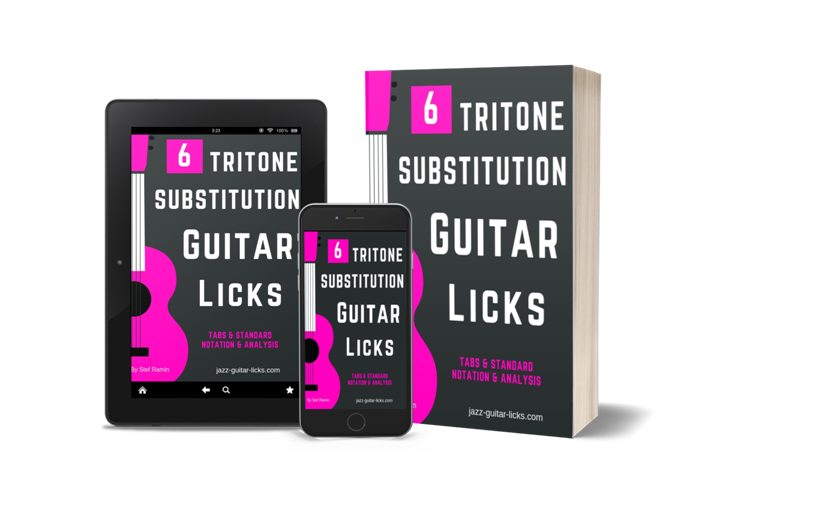 Last edited: 2020-06-15