5 Tritone substitution jazz guitar licks | E-book Pdf
5 Tritone substitution jazz guitar licks | E-book Pdf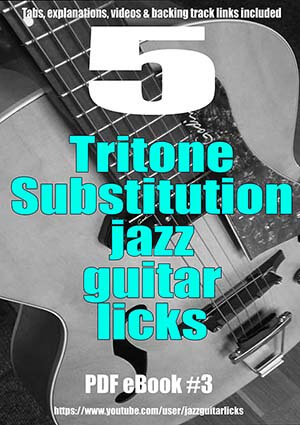 The tritone substitution is one of the most common substitutions found in jazz music. The basic application of a tritone substitution is to take any 7th chord and play another 7th chord that has its root a tritone away from the original.
How does it work ? How to apply a tritone substitution ? This eBook answers these questions with five easy examples of tritone substitution over a II-V-I progression.
Tabs, analysis, youtube videos and backing tracks links included.
Last edited: 12/23/2018