Jazz Guitar Lines Over Basic Chord Progressions - Mini Lesson 02 (ML 02)
Jazz Guitar Lines Over Basic Chord Progressions - Mini Lesson 02 (ML 02)
8 USD (or more) - Secure payment by Gumroad / Paypal
In this mini jazz guitar lesson you will learn how to play cool jazz lines over basic chord changes as I VI II V, minor and major II V (I) using triads, arpeggios and modes.
What's In The Package?
A printable PDF file (high resolution) with tab, score, analysis and chord shapes.
A guitar pro file.
A short HD video (the exercise is played twice at normal and slow speed).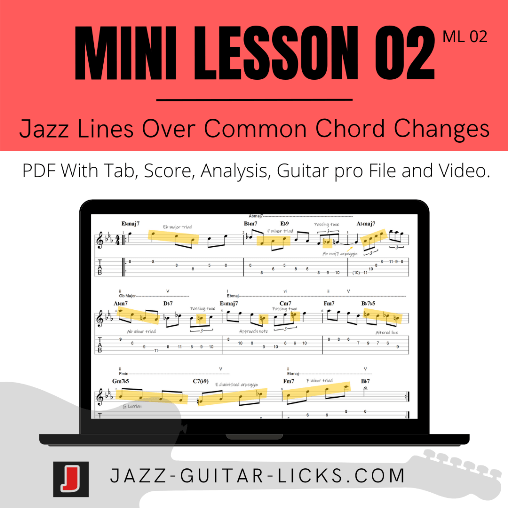 Last edited: 2023-10-15