40 Major Jazz Guitar Licks - PDF eBook method with tabs and Audio Files
40 Major Jazz Guitar Licks - PDF eBook method with tabs and Audio Files
15 USD (or more) - Secure payment by Gumroad / Paypal
This printable PDF eBook method provides 40 easy jazz guitar licks with tab, standard notation, audio files, theory and analysis.
All these lines are built from the major scale aka Ionian mode. They can be played over major chords as maj, maj6, maj7, maj9, maj11, maj13, 6/9. These licks are useful devices to build improvised jazz guitar lines and solos.
Package Details
1 Printable PDF file (High resolution).
40 Mp3 audio files (High quality).
2 Jazz Backing Tracks (140 & 110 BPM)
----
Immediately after your order, you'll get an automated receipt with a link to download the PDF. (check your spam box)
If you encounter any issues with your purchase/download please check the GUMROAD HELP CENTER.
For further information you can also contact me.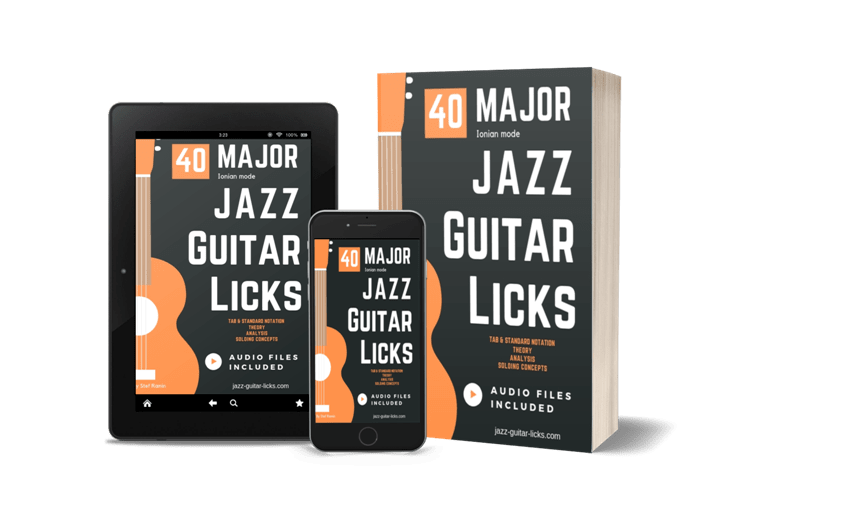 Last edited: 2023-11-25