40 Dominant Blues Jazz Guitar Patterns - PDF eBook & backing tracks
40 Dominant Blues Jazz Guitar Patterns - PDF eBook & backing tracks
Secure payment by Gumroad / Paypal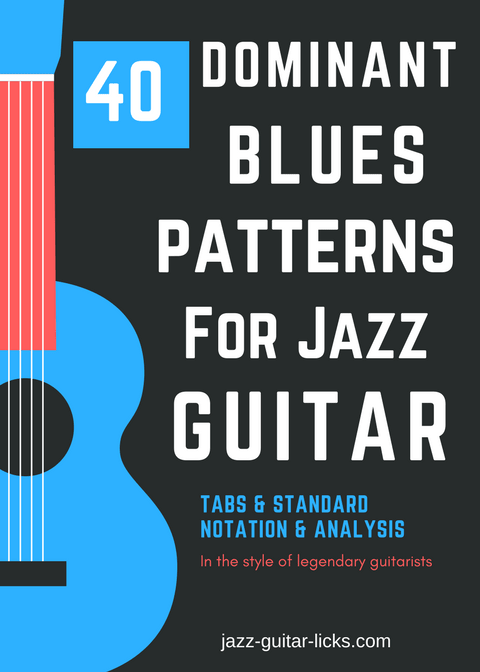 This printable PDF eBook contains 40 easy jazz, blues melodic patterns with tabs and standard notation to play over dominant 7th chords. These jazz guitar lines are intended for students who want to improve their blues and jazz playing through clear, short, simple and efficient ideas, in the style of great jazz guitarists as Wes Montgomery, Kenny Burrell, Grant Green, Charlie Christian, George Benson, Barney Kessel.
Package details :
1 printable PDF booklet containing 40 jazz blues guitar licks with tabs and scales charts.
2 blues jazz blues backing tracks (120 & 150 BPM).
Scales covered in this eBook
The minor blues scale

The major blues scale

The composite blues scale

The mixolydian blues scale
eBook preview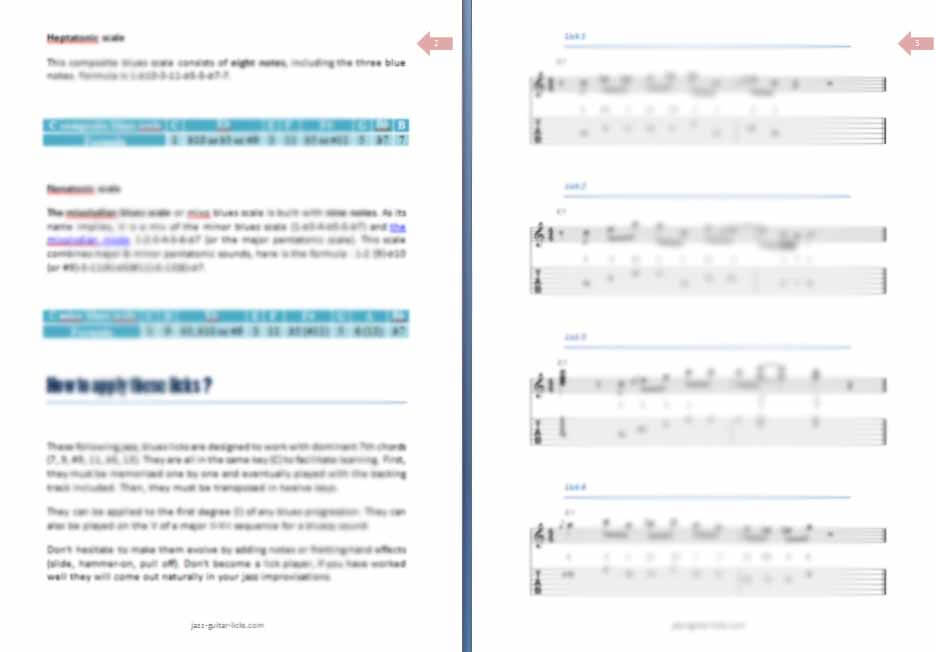 Last edited: 12/23/2018