Melodic Minor Modes - Guitar Poster With Scale, Arpeggio And Chord Charts
Melodic Minor Modes - Guitar Poster With Scale, Arpeggio And Chord Charts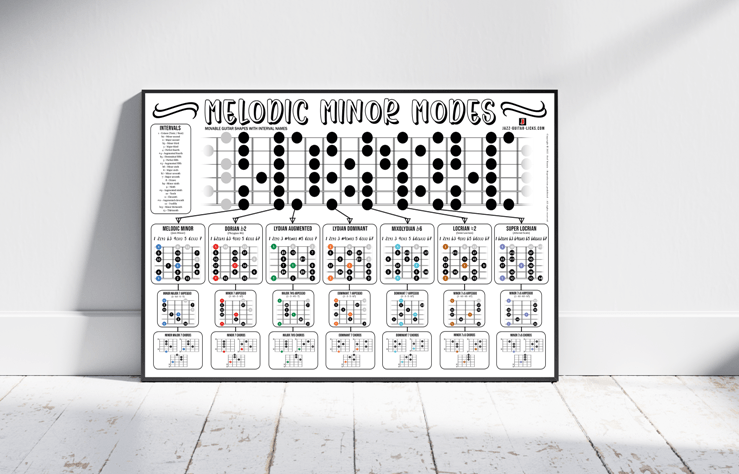 This is guitar poster with diagrams and formulas about the modes of the melodic minor scale, their related arpeggios and seventh chords (drop 2 and drop 3).
ORDER IT ON SPRING (Secure Payment By Paypal And Spring): Large Size 36" x 24 " (90 x 60 cm), Landscape Format, 7 scale shapes (jazz minor, Dorian b2, Lydian Augmented, Lydian dominant, Mixolydian b6, Locrian Natural 2, Super Locrian) , 21 chord diagrams, 7 arpeggio shapes.
All Posters Are Printed In High Quality - Sample Pictures Displayed Are Blurry To Avoid Copying.
Last edited: 2022-10-03