Miles Davis
Miles Davis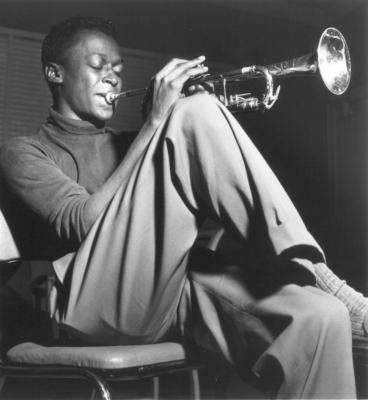 Miles Davis is major icon of trumpet and jazz in general. He has recorded a considerable number of legendary albums and has worked with the greatest jazz players. Some renowned guitar players like John Scofield, Mike Stern, John Mc Laughlin has played in his band, thus boosting their career.
Through a more than a fifty-year career, Miles Davis has crossed several jazz genres as Bebop, hard-bop, jazz rock, cool jazz.
Born in 1926 and deceased on September 28, 1991, Miles Davis remains today considered one of the greatest legends of jazz.
Check out the links below to access Miles Davis transcriptions with guitar tabs
This guitar lesson contains 10 Miles Davis lines with analysis, audio files, standard notation and tabs transcribed from Solar, Vierd Blues and Tune Up.