3 Grant Green Soul Jazz Guitar Licks on Sookie sookie With Theme Transcription
3 Grant Green Soul Jazz Guitar Licks on Sookie sookie With Theme Transcription
Grant Green was one of the greatest jazz/soul jazz men of the 50s, 60s and 70s. He made a grip of classic jazz standards for Blue Note Records as both a leader and as a sideman. He brought elements of the blues guitar into jazz, and at the same time his music was so timeless that, decades later, he was rediscovered by the acid jazz producers as a remix or sample source.
Sookie sookie - Transcription
"Sookie Sookie" is from the 'Alive!' LP, which was recorded in Newark, in 1970. It is a funkier version than the original Don Covay's soul classic. Featuring Joseph Armstrong on congas, Ronnie Foster on organ, and Idris Muhammad on drums.
Sookie sookie transcription arranged for guitar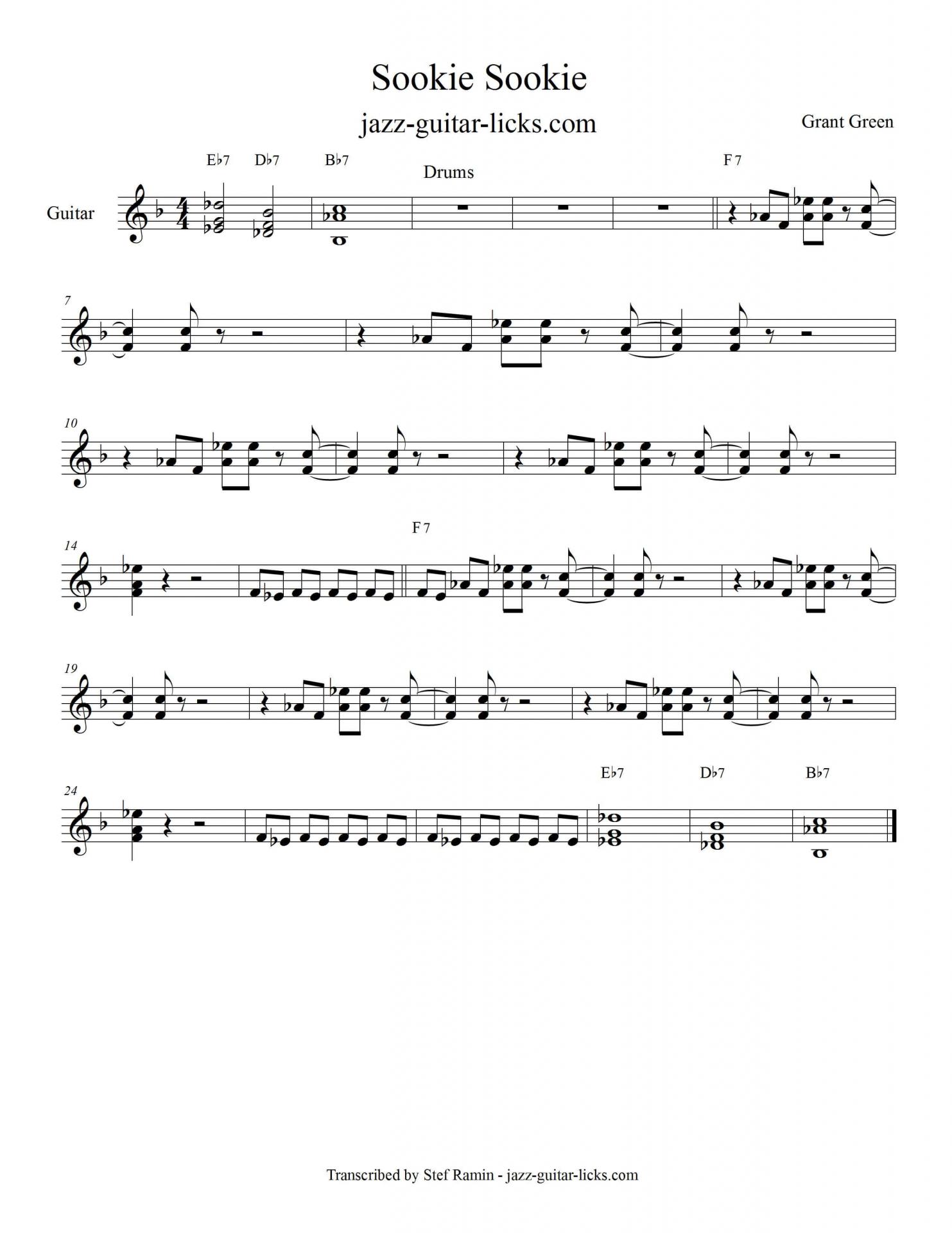 Sookie Sookie - Grant Green solo transcription - 3 guitar licks
Here are 3 guitar licks by Grant Green that you can hear in this famous soul jazz tune. It is in the key of F and as a blues man would do, Grant Green perfectly use the F minor pentonic scale and the F minor blues scale to improvise over a single chord ; F7(#9).
Notice that the F minor pentatonic scale is F, Ab, Bb, C, Eb and the F the minor blues scale contains the same notes as the minor pentatonic scale but with an extra note, namely the blue note (b5).
Grant Green starts his improvisation with this effective line (lick #1).



Last edited: 2018-12-23