lesson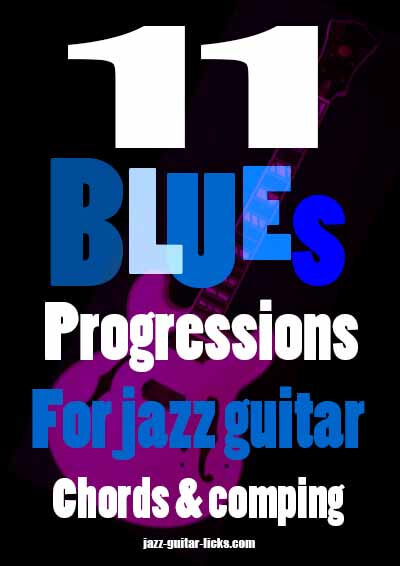 A new printable PDF eBook is available. It's about 11 blues progressions for jazz guitar with tabs, analysis (with roman numerals), explanations and audio files, divided into four chapters :
1- Blues progressions and variations
2- Chord studies
3- Guitar walking-bass studies
4 -Rhythm patterns
A new video has just been uploaded on the youtube channel. This lesson contains the 21 most recent jazz guitar licks & transcriptions posted on the channel.
Here is the summary :
10 Kenny Burrell licks
II-V7alt-I lick
Clifford Brown solo transcription
Eric Gale solo transcription
Grant Green airegin solo transcription
Duet in F - Berklee
John Scofield Wee #1
John Scofield Wee #2
John Scofield Wee #3
Dominant 7th lick
Soul jazz lick
Jazz blues lick
When you want to play altered jazz guitar lines over a dominant 7th chord, there is an easy and efficient option which consists of playing a major triad starting on the #11 of the chord on which you want to improvise. This way you highlight the b7, #11 and b9 and add tension to your playing.
Let's take an example with a II-V-I sequence in the key of C major. The progression is Dm7 | G7alt | CMaj7.