Home

/

Blog

/

Sookie sookie - Grant Green - Transcription
Sookie sookie - Grant Green - Transcription
On 10/05/2017
Comments (0)
Here is a free transcription of the famous soul-jazz tune "Sookie sookie" by Grant Green.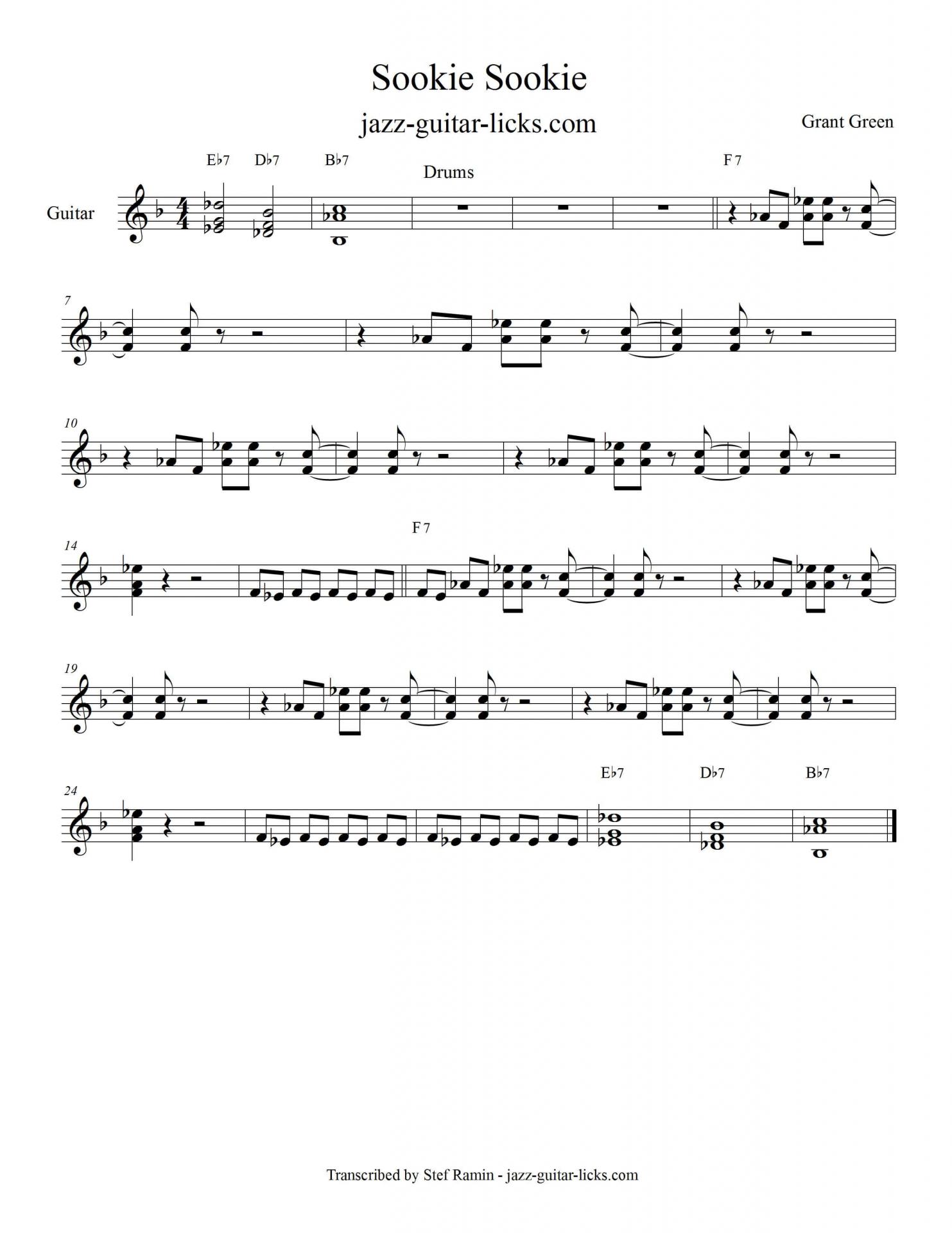 Grant Green guitar lesson sookie sookie transcription soul-jazz
Related posts
25 soul jazz guitar licks with tabs PDF to master hard bop playing in the style of Grant Green, Melvin Sparks by using pentatonic scales and blues scale.
How to play a diminished arpeggio, harmonic minor and altered scale in the style of Grant Green. Jazz guitar lesson and solo transcription with tabs.
Here is the Grant green's youtube playlist about some jazz guitar lines and jazz guitar solo transcriptions. Explanations with jazz guitar licks with tabs