One Note Samba - A.C Jobim - Transcription For Guitar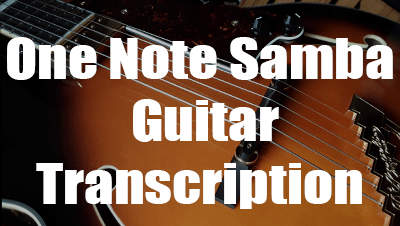 One Note Samba - A.C Jobim - Transcription For Guitar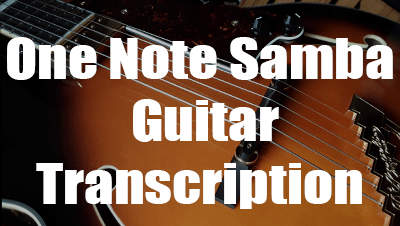 One note samba is a song composed by Antonio Carlos Jobim. The title refers to the main melody of the song, which consists of a serie of identical notes (F and Bb in this arrangement for guitar) with a syncopated rhythm typical of bossa nova and a number of chords typical of this genre.
Analysis
The A section is a repeated four-bars line including four chords (D-7, Db7, C-11 and B7b5) that move downward by half steps.
The B section contains a ii (Fmin7add11) - V (Bb13) - I (Ebmaj7) - IV7 (Ab13add9) progression and followed by the same chord progression as the A part ending on a Bb6 chord.
The C section contains two ii - V - I progressions spaced by a whole step (Ebmin7 - Ab7 - Dbmaj7 and Dbmin7 - Gb7 - Bmaj7) .
One Note Samba - Guitar Transcription With Tabs and Standard Notation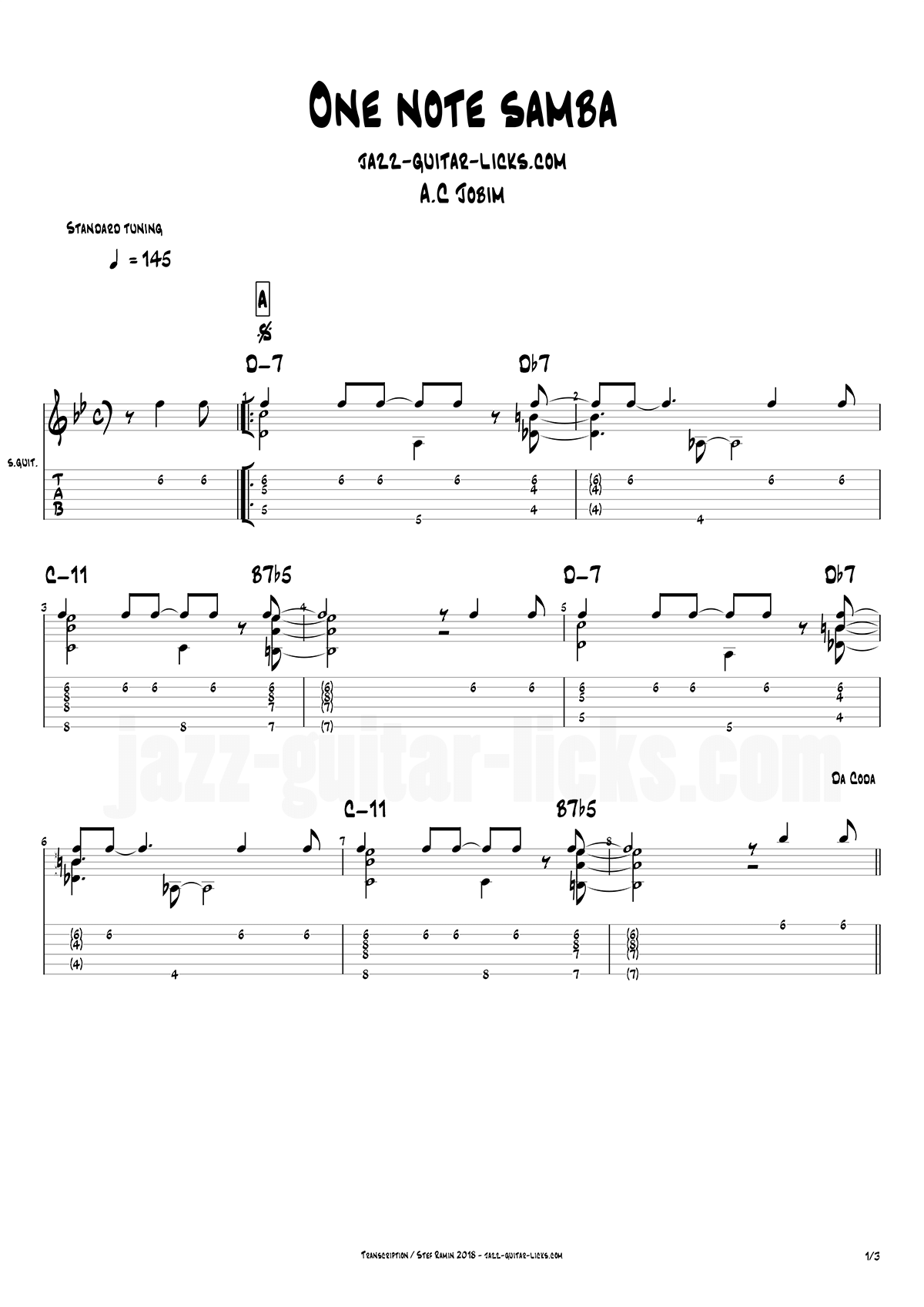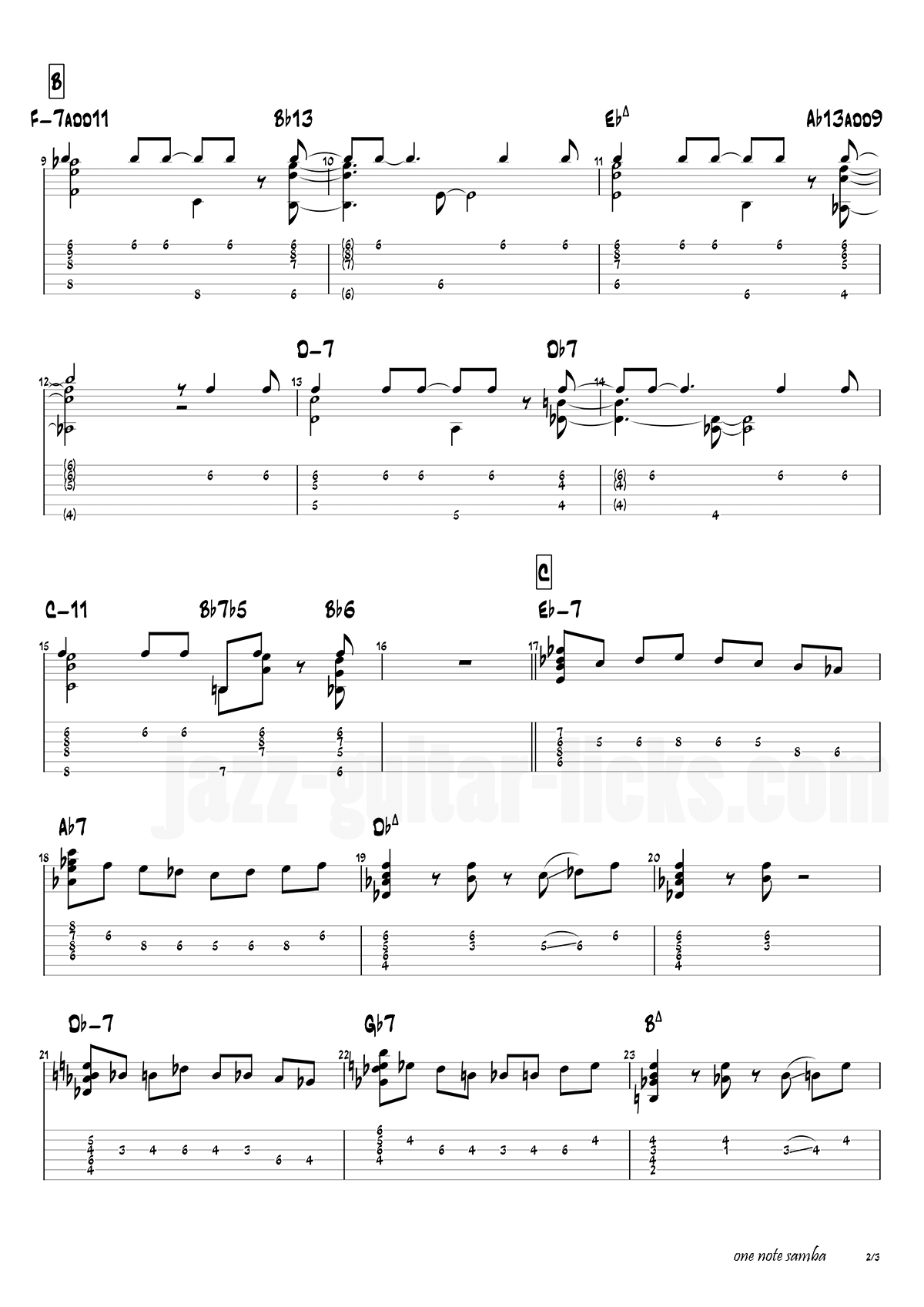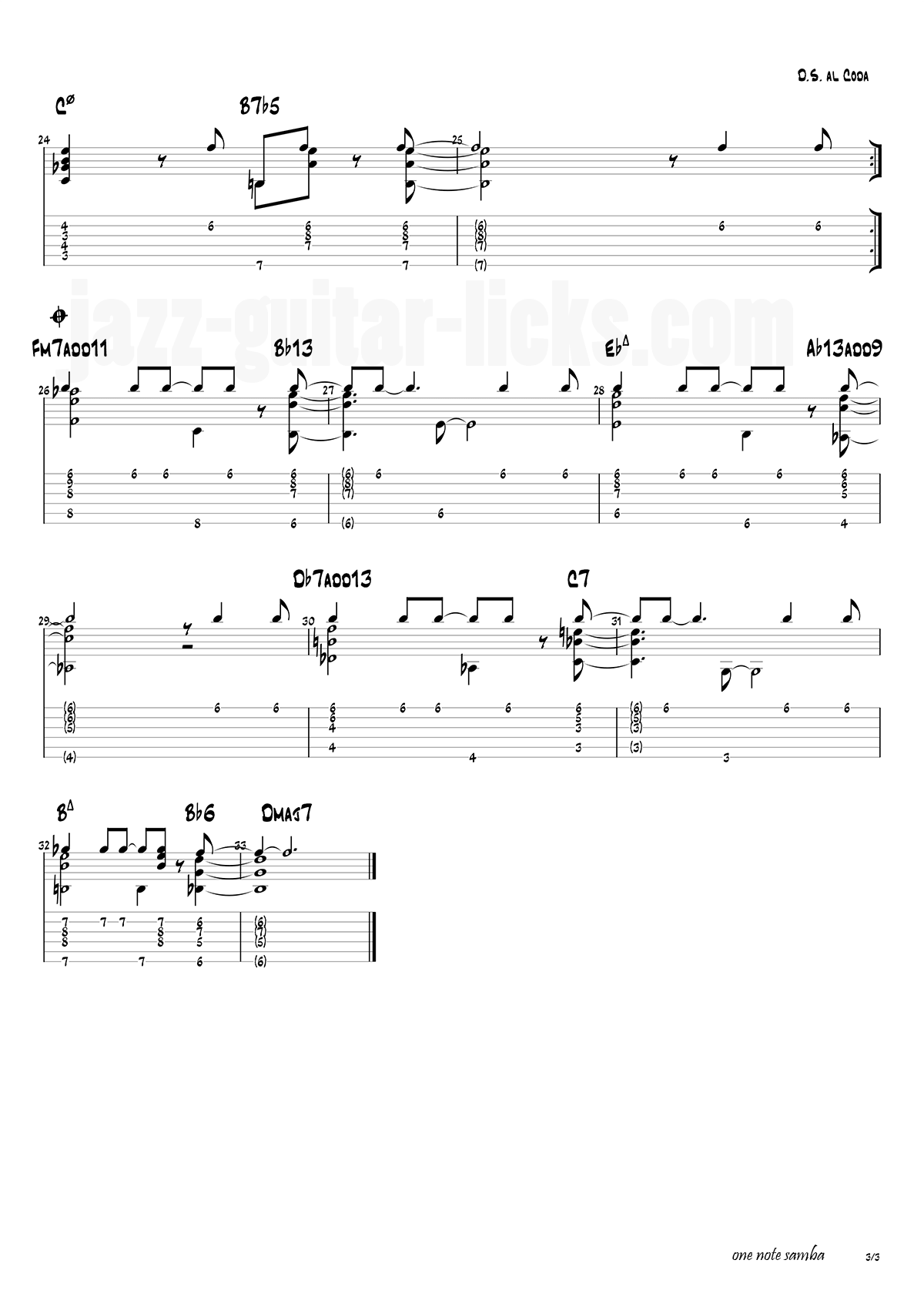 One note samba (A.C Jobim) - Guitar Arrangement With Chord Diagrams
guitar tabs guitar lesson one note samba transcription Antonio Carlos Jobim latin jazz