What's An Inverted Chord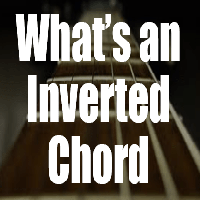 What's An Inverted Chord
What's An Inverted Chord?
An inverted chord is a chord whose notes are stacked in a different order. In other words, the notes of a chord, whether it is a triad (containing just three notes) or a tetrad (built with four notes), can be reshuffled in a different way.
The name of the chord will still remain the same, but the bass will not necessarily the root note. This is the lowest note (the bass note) that determines the name of the inverted chord. So, chord inversion simply refers to which note is in the bass. You will find in this article some example for a better understanding of what are inverted chords.