New PDF Method - 30 Smooth Jazz Guitar Licks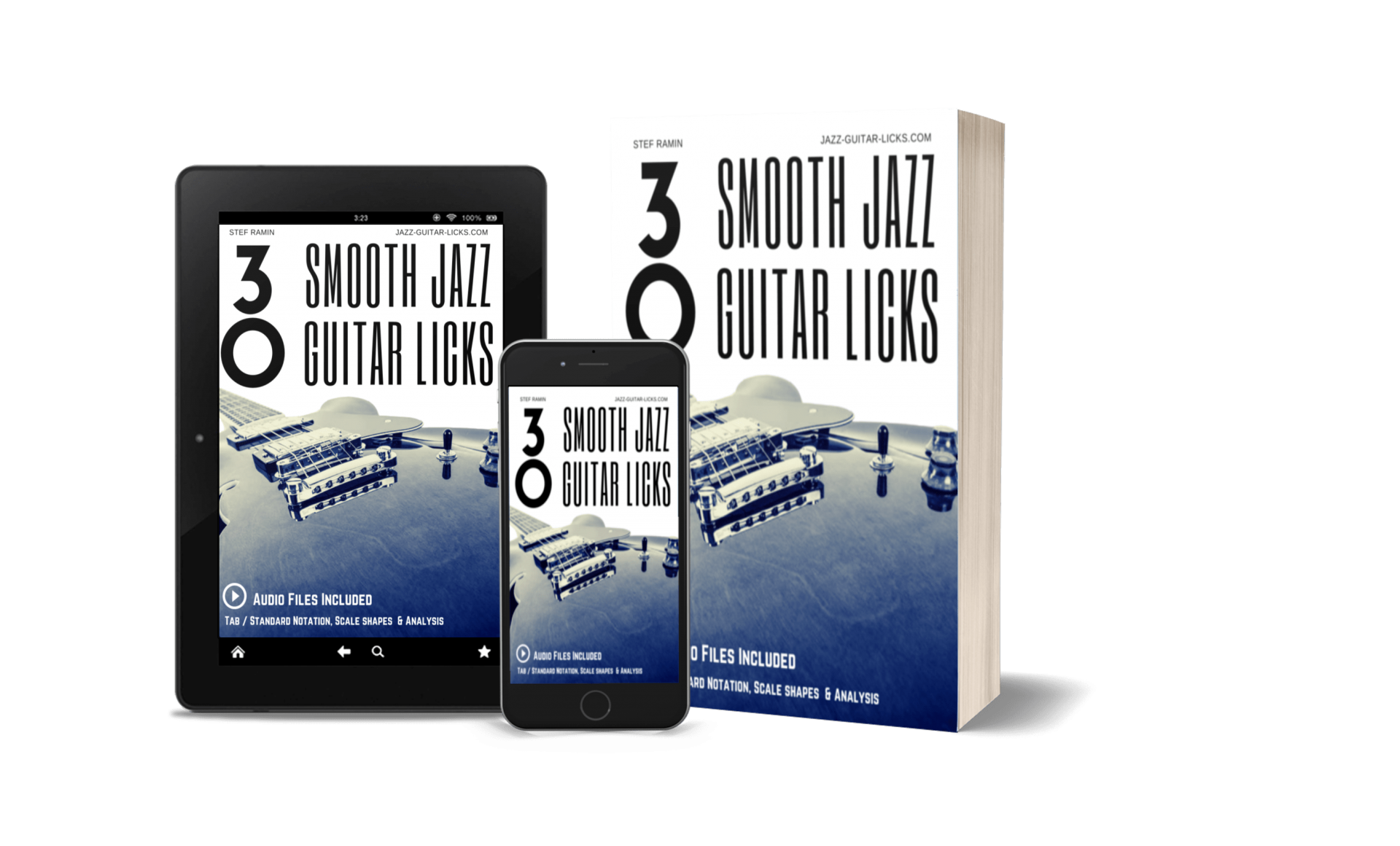 New PDF Method - 30 Smooth Jazz Guitar Licks
A new guitar method has been published recently to meet the demand of jazz-guitar-licks.com readers and buyers.
This printable PDF eBook is dedicated to Smooth Jazz Licks in the tradition of George Benson, Pat Metheny, Ronnie Jordan, Larry Carlton, Lee Ritenour and many more.
It is designed both for teachers and students who want to expand their theoretical knowledge and guitar technique .
This exclusive package includes a PDF file (high resolution) containing 30 groovy guitar lines with tab/score full of blues, jazz and funk specific to Smooth Jazz. Each lick comes with an audio file (MP3 320 kbps) and a short analysis.
You will learn how to play cool lines over two chord progressions mostly found in jazz as iim7 | V7 and IMaj7 | vim7.
The book also contains guitar diagrams for each scale (minor pentatonic, minor blues, major blues, Mixolydian, Dorian modes, etc) used in the licks.
You will also find two Smooth Jazz Backing Tracks for practicing the phrases or just improvise.
30 Smooth Jazz Guitar Licks - PDF Method Trailer
smooth jazz guitar smooth jazz licks jazz guide jazz handbook smooth jazz lines pdf guitar