Half-diminished Arpeggios - Guitar Cheat Sheets
Half-diminished Arpeggios - Guitar Cheat Sheets
Secure payment by Gumroad / Paypal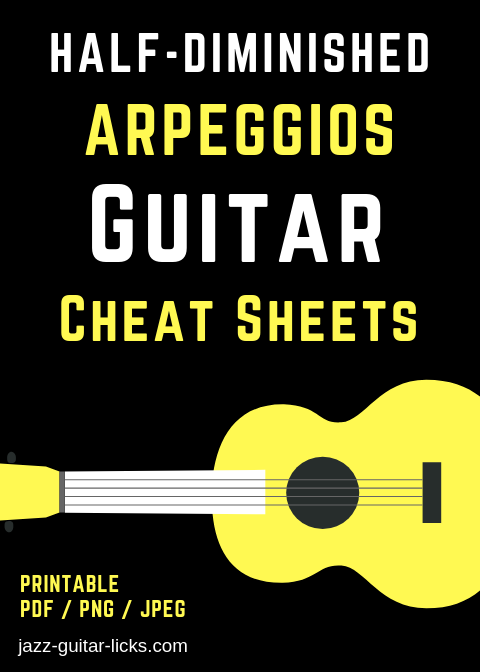 Printable guitar cheat sheets with diagrams, theory and formula chart providing a brief description of minor seventh flat five arpeggios. Designed for music teachers as well as guitar students.
The package contains three files : PDF (for printing), JPEG and PNG for on-line publication.
You can download the Major 7 Cheat Sheets for a preview.
Free - DOWNLOAD
Last edited: 2019-11-17