Modes of The Major Scale - Guitar Charts - Printable PDF
Modes of The Major Scale - Guitar Charts - Printable PDF
5 USD - Secure payment by Gumroad / Paypal
This PDF includes seven cheat sheets with guitar diagrams related to the seven modes of the major scale (Ionian, Dorian, Phrygian, Lydian, Mixolydian, Aeolian, Locrian). These scale charts are intended for guitar teachers and students. They can be printed in high quality and are suitable for all paper sizes (posters, cheat sheets, etc).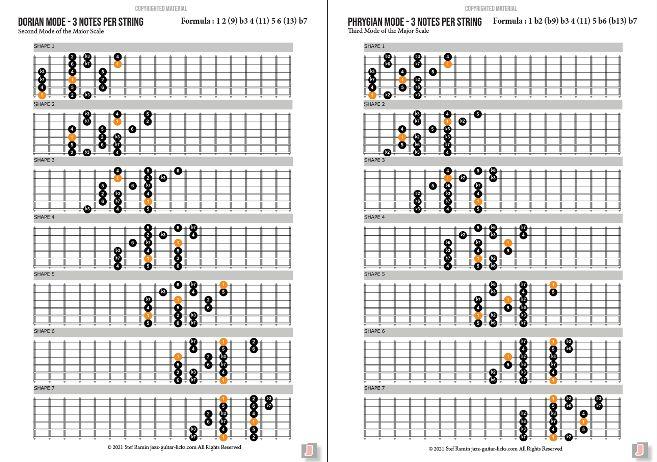 This guitar poster contains eighteen neck diagrams representing the most used scales in music.

This giant printed color poster contains 63 guitar chord diagrams for jazz players, students, teachers and schools.

Guitar reference poster about Greek modes for guitar teachers, students and music schools.
Last edited: 2021-03-22