How To Play Autumn Leaves - Jazz Guitar Chords - Advanced lesson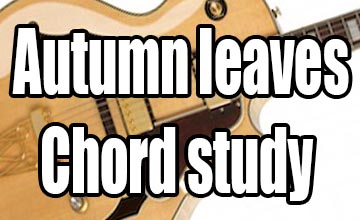 How To Play Autumn Leaves - Jazz Guitar Chords - Advanced lesson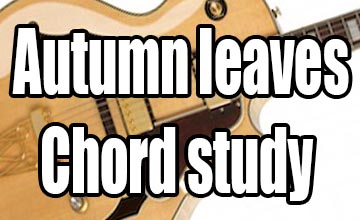 Autumn leaves is a 1945 song composed by French musician Joseph Kosma. The original lyrics are in French, written by Kosma but in 1947 Johnny Mercer wrote the English ones. Since that time it has become a very popular song and surely one of the most played jazz standards. This song is in a AABC form (32 bars), very much appreciated by beginners because the harmonic progression is pretty simple to play and easy to understand. It covers a very important chord sequence found in jazz, the ii-V-I both in minor and major.
This lesson doesn't cover the melody, by doing a search on google you will find some interesting chord melody lessons to learn it using the basic chords. This chord transcription is intended for advanced players who wants to master more complex jazz guitar chords as drop 2 voicings, rootless, inverted and extended chords. The chords used in this lesson are voluntarily built of only four notes. You have to know that Autumn leaves is commonly played in G minor however this following study with tabs and standard notation is a chord arrangement based on the real book version in E minor.
Please to subscribe to the YouTube channel and dont' hesitate to help this website.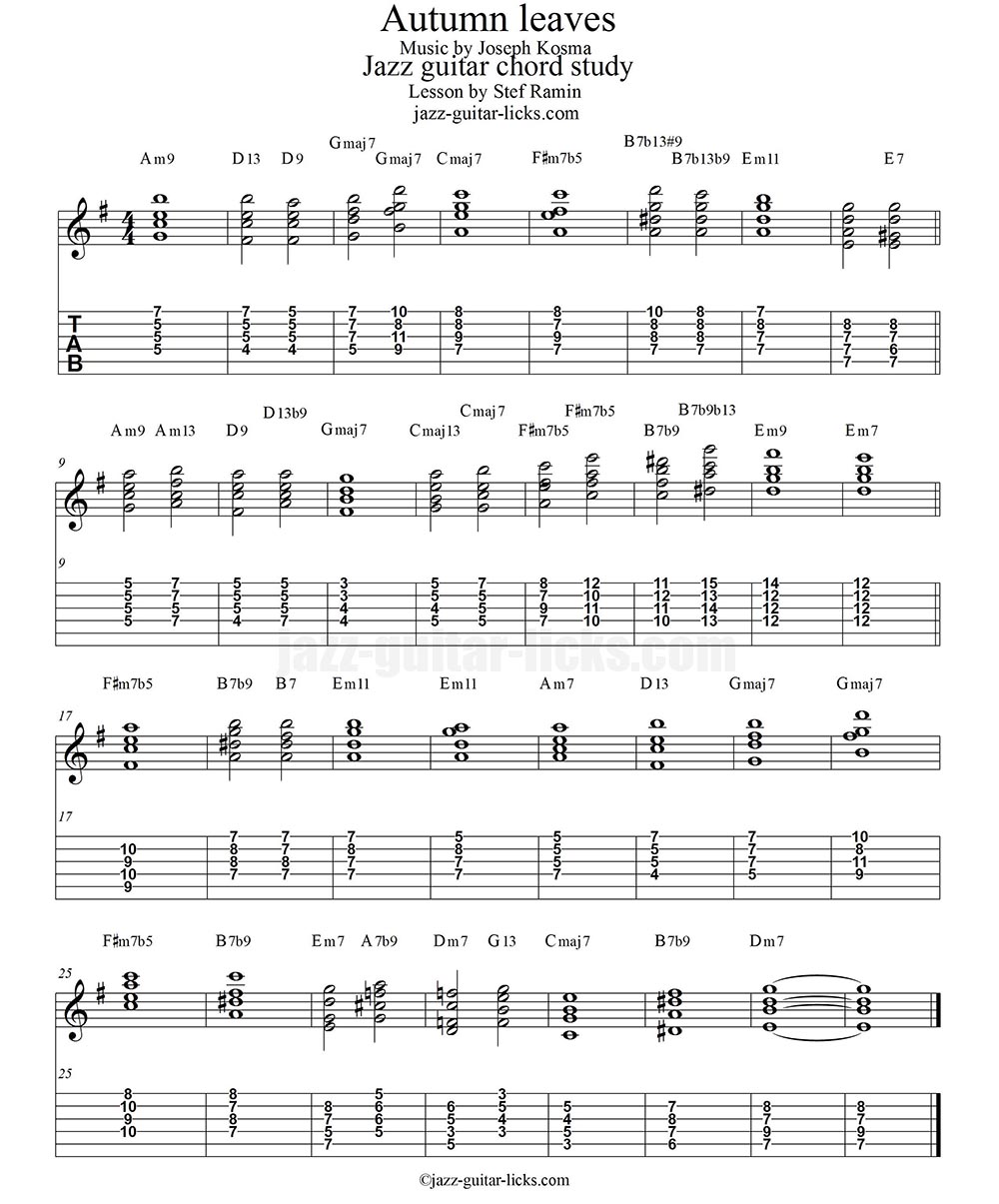 chords voicings Jazz standards jazz tunes Study Autumn leaves