6 Types of Pentatonic Scales For Guitar
6 Types of Pentatonic Scales For Guitar
This infographic show guitar shapes and formulas of the 6 main pentatonic scales used in jazz music (and any other styles) :
Minor pentatonic
Major pentatonic
Dominant pentatonic
Dorian pentatonic
Half-diminished
Diminished
You will find more detailed information about these scales by making a search on this website.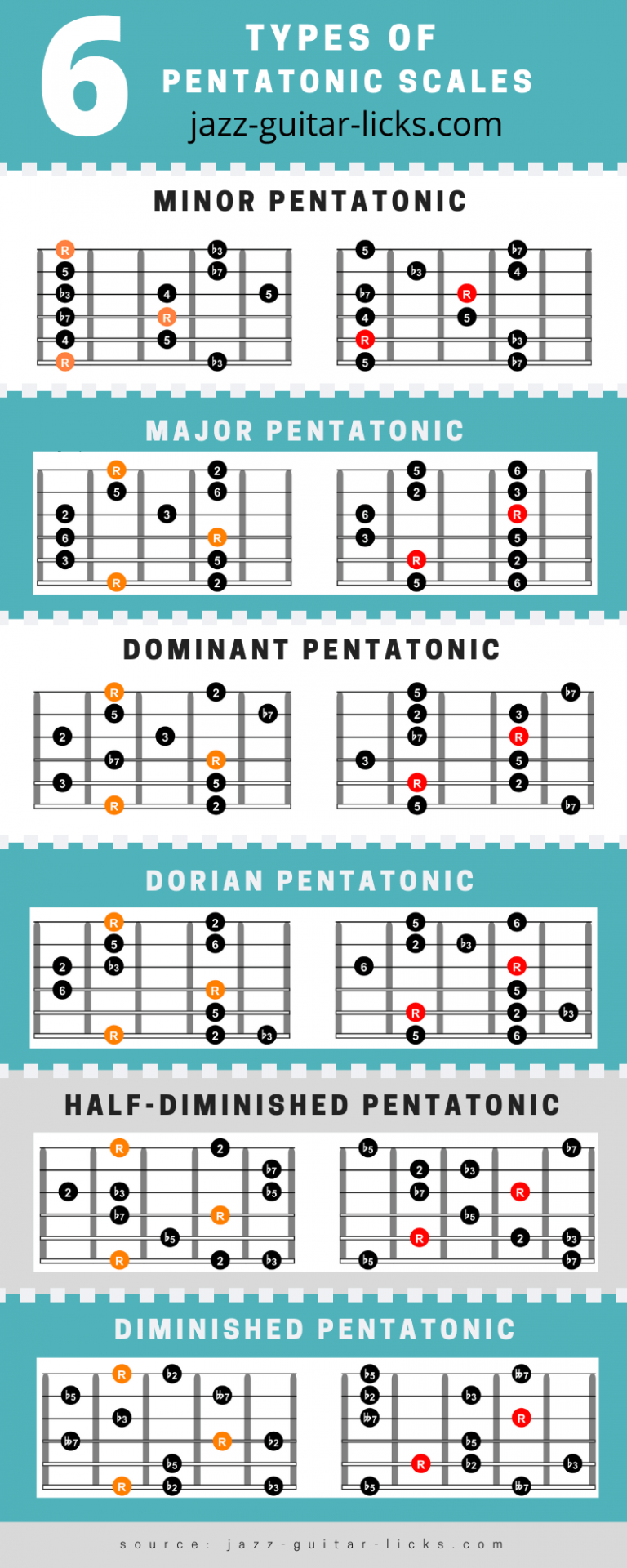 This guitar poster contains eighteen neck diagrams representing the most used scales in music.

This giant printed color poster contains 63 guitar chord diagrams for jazz players, students, teachers and schools.

Guitar reference poster about Greek modes for guitar teachers, students and music schools.
pentatonic guitar positions guitar diagrams guitar chart Pentatonic scale