Connecting Drop 2 Chords On Guitar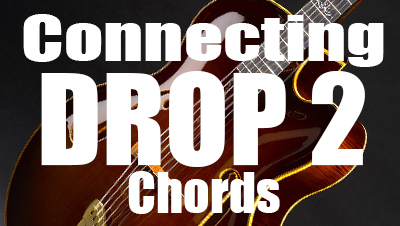 Connecting Drop 2 Chords On Guitar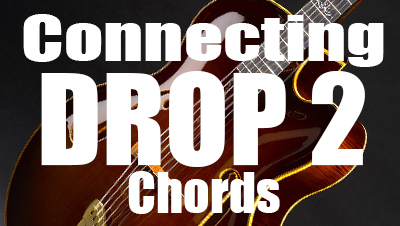 Everyone knows the importance of drop 2 chords in jazz music. They are very useful for comping, chord soloing, harmonizing and building chord melodies.
Drop 2 voicings are very important for jazz guitarists because they are easy to play and do no require the root on the low sixth or fifth strings, indeed they are played on 4 adjacent strings.
The first chapter of this lesson provides all the drop 2 voicing shapes, major seventh (M7), minor seventh (m7), dominant seventh (7), half-diminished (m7b5) and diminished seventh (dim7) to play on the guitar neck. The second part of this post will explain how to connect drop 2 chords within the major scale.
Drop 2 chords drop 2 voicings drop 2 guitar chords jazz guitar chords jazz voicings