Triad Arpeggios - Guitar Lesson For Beginners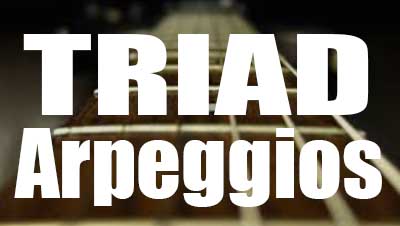 Triad Arpeggios - Guitar Lesson For Beginners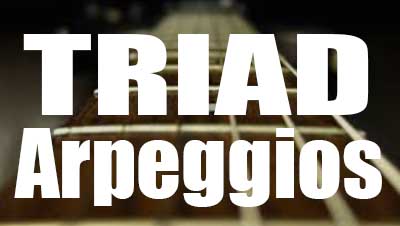 Arpeggios are surely the most important devices to master when you want to start improvising. Every jazz players use arpeggios in their improvisations. Great guitarists, all kinds of styles use arpeggios : John Scofield, Kurt Rosewinkel, Birelli Lagrene, Django Reinhardt, and many more.
Arpeggios are played extensively because they use only the notes found in a single chord. Therefore, they create a more harmonized sound when played with their corresponding chord. Arpeggios are very helpful to easily outline the chord changes.
This guitar lesson is focused on the most basic forms of arpeggios made out of three notes called "triad arpeggios".
arpeggios triads augmented triads diminished triads minor triads major triads