The Neapolitan Major Scale - Guitar Theory With Charts And Neck Diagrams
The Neapolitan Major Scale - Guitar Theory With Charts And Neck Diagrams
The Neapolitan major scale, contrary to its name is actually a minor scale, indeed it contains a minor third (b3) thus giving the following interval pattern : 1 (tonic), b2 (minor second), b3 (minor second), 4 (perfect fourth), 5 (perfect fifth), 6 (major sixth), 7 (major seventh).
Comparison With Neapolitan Minor
Here is quick comparison ot better understand the difference between the Neapolitan major and Neapolitan minor scale. Only one note differs, the sixth labelled in blue in the diagrams.
Notice that the name "Major" comes from the fact that this scale is made of the upper tetrachord (the four last notes) of the major scale that are the 4th, 5th, 6th and 7th.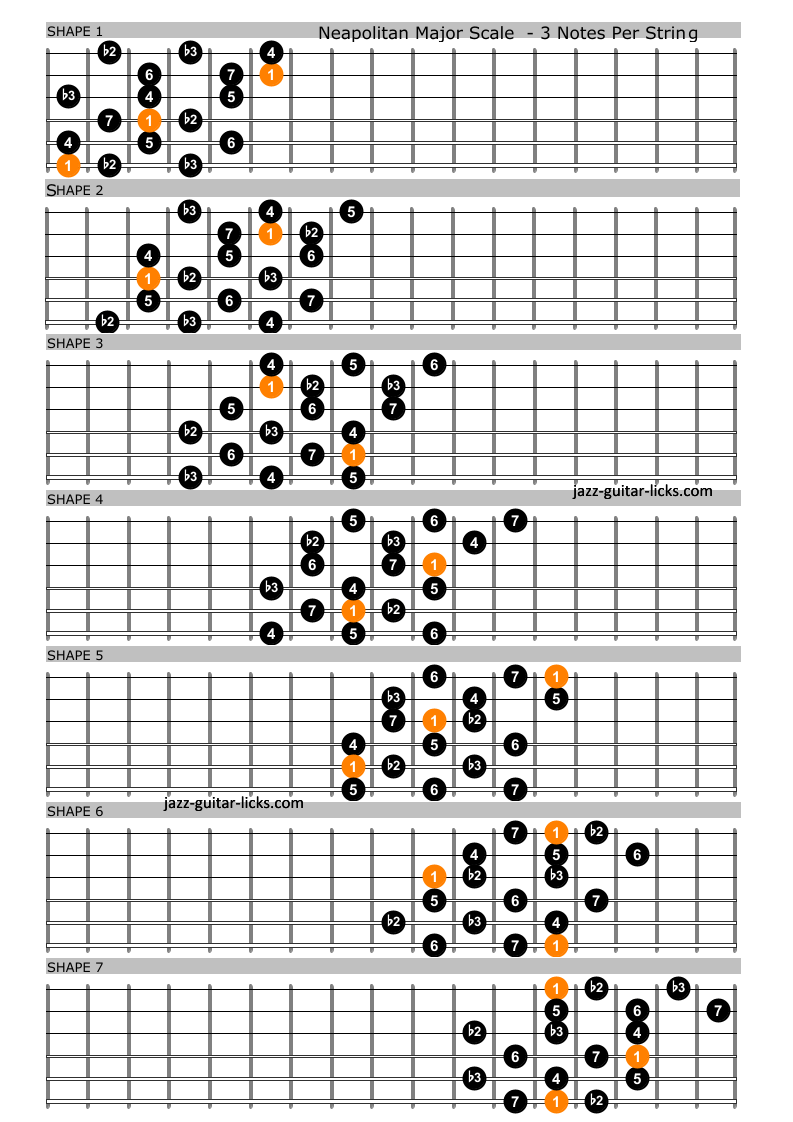 Last edited: 2022-09-02