Half-whole Diminished Guitar Lick - Transcription With Video
Half-whole Diminished Guitar Lick - Transcription With Video
The half-whole diminished scale is an eight-note scale that belongs to the family of symmetric scales. It is very employed in jazz music over dominant 7 chords to bring a bit of tension and of course over diminished 7 chords.
The aim of this short lesson is not to go into details (check the lesson about the diminished scale if you want to), but simply hear this scale through an eight bar pattern implying the C half-whole diminished scale (C - Db - Eb - E - F# (Gb) - G - A - Bb).
Due to the symmetry of this diminished scale (this will be the subject of a next lesson) this pattern can be played over eight chords that are :
C7b9, Eb7b9, F#7b9 (Gb7b9) and A7b9 for the dominant chords.
Dbdim7, Edim7, Bbdim7 and Gdim7 for the diminished family.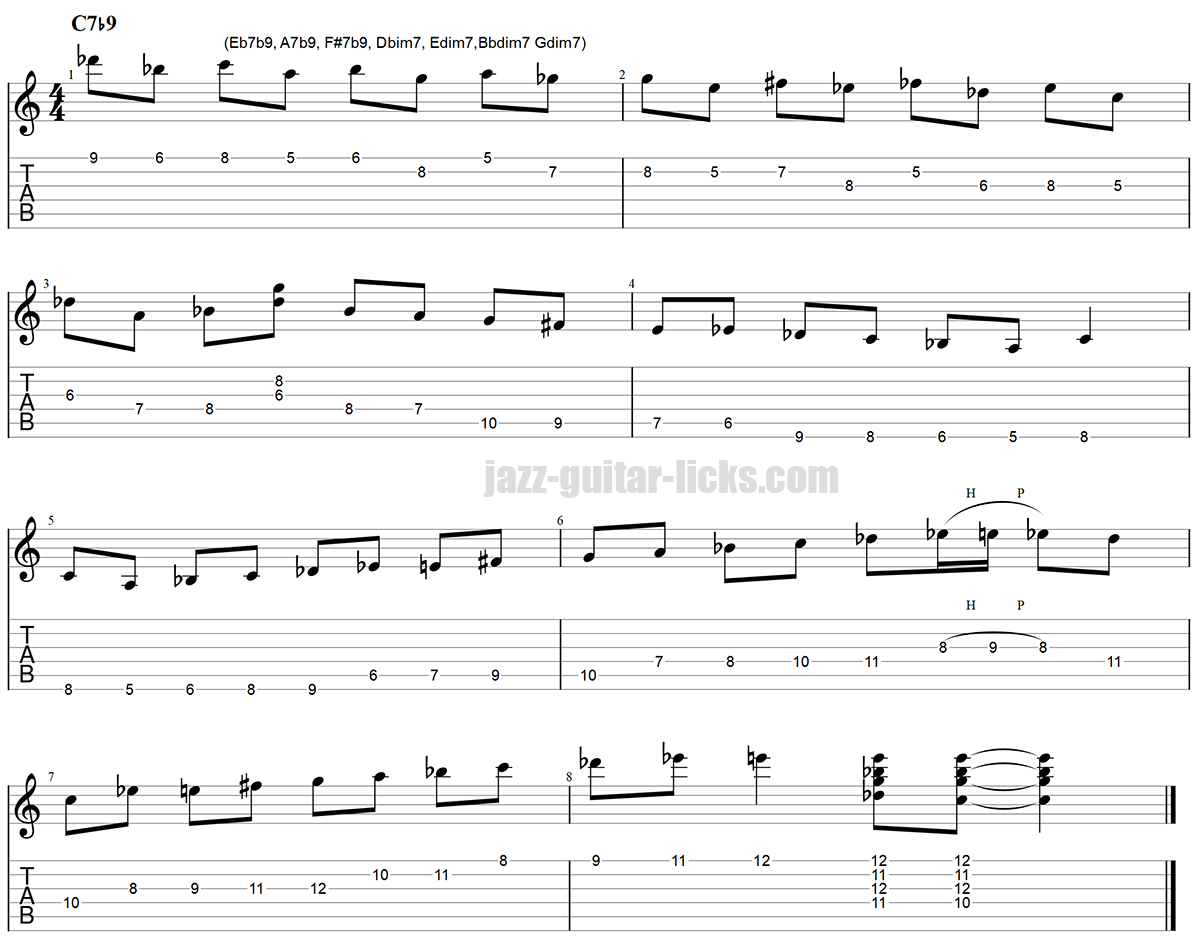 Half-Whole Diminished Guitar Line /// Short Video - Transcription Link In Video Description
Last edited: 2022-11-17