40 blues jazz guitar licks with tabs - PDF eBook & backing tracks
40 blues jazz guitar licks with tabs - PDF eBook & backing tracks
Secure payment by Gumroad / Paypal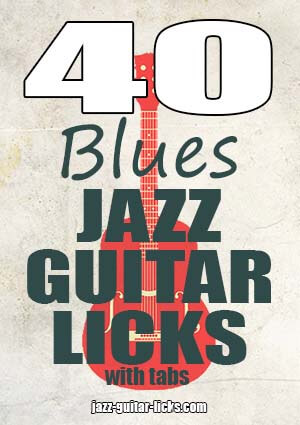 This printable PDF eBook contains 40 easy jazz, blues guitar licks with tabs designed to work with dominant 7th chords. These jazz guitar licks are meant for students who wants to improve their blues, jazz playing through clear, short, simple and efficient ideas, in the style of jazz guitarists as Wes Montgomery, Kenny Burrell, Grant Green, Charlie Christian, George Benson, Barney Kessel and more.
All these jazz guitar lines can be applied to the first degree (I) of any blues progression. They can also be played over the V of a major II-V-I sequence for a bluesy sound.
Package details :
- 1 printable PDF booklet containing 40 jazz blues guitar licks with tabs and scales charts.
- 2 blues jazz swing (one chord C7) backing tracks (120 & 150 BPM). That can also be used for dominant scales training. (Quality mp3 audio file).
Scales covered in this eBook
The minor blues scale is the minor pentatonic scale (1-b3-4-5-b7) including a flat ninth (b5). This is the most widely used of the blues scales. It is built with a root (1), a minor third (b3) also considered as flat eleventh (b10) or sharp ninth (#9), a fourth (4 or 11), a flat fifth (b5 or #11) which is the blue note and a minor seventh (b7).

The major blues scale is the major pentatonic scale (1-2-3-5-6) with an added b3 also named b10 or #9. It consists of a root (1), a second (2), a minor third, the blue note (b3, #9 or b10), a perfect fifth and a major sixth (6 or 13).
The composite blues scale consists of eight notes, including the three blue notes. Formula is 1-b10-3-11-b5-5-b7-7.
The mixolydian blues scale or mixo blues scale is built with nine notes. As its name implies, it is a mix of the minor blues scale (1-b3-4-b5-5-b7) and the mixolydian mode 1-2-3-4-5-6-b7 (or the major pentatonic scale). This scale combines major & minor pentatonic sounds, here is the formula : 1-2 (9)-b10 (or #9)-3-11(4)-b5(#11)-5-13(6)-b7.
eBook preview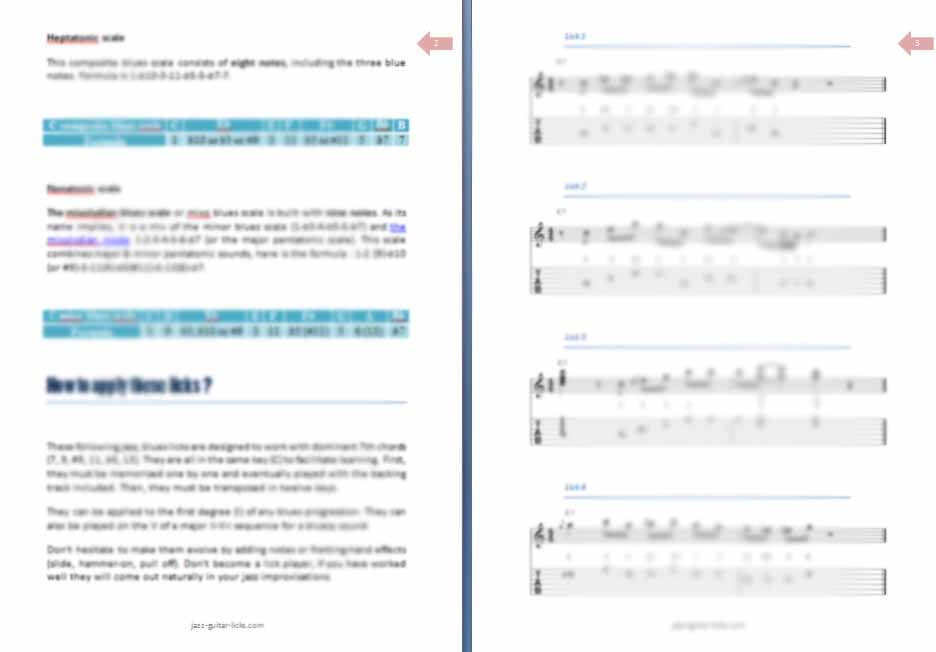 Last edited: 28/11/2017