Mastering the pentatonic scales - Jazz guitar method - PDF eBook and audio files - Concepts and licks for guitar soloing -
Mastering the pentatonic scales - Jazz guitar method - PDF eBook and audio files - Concepts and licks for guitar soloing -
Secure payment by Gumroad / Paypal
Mastering the pentatonic scales - 25 jazz guitar licks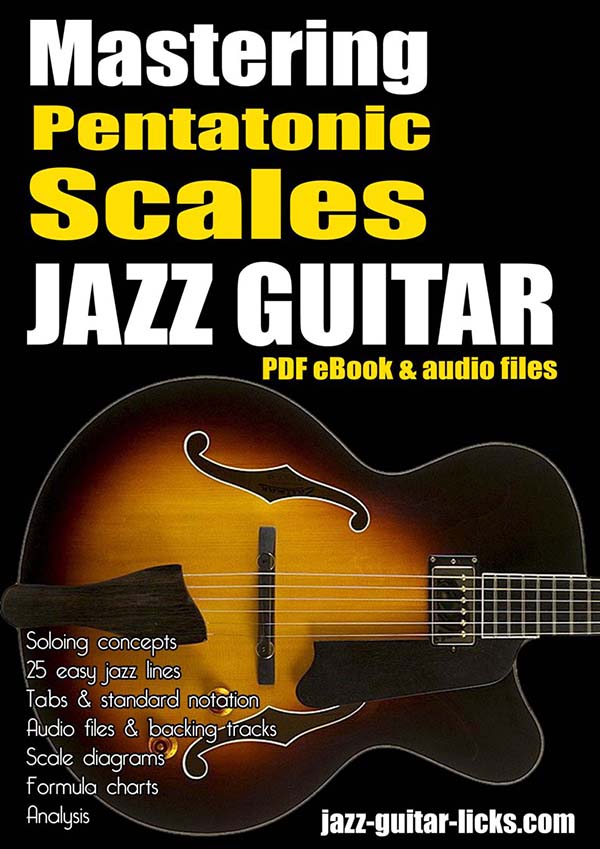 Pentatonic scales
Pentatonic scales are widely used in many different styles of music all over the world. These scales are very important for any guitar student who decide to try its hand at jazz improvisation . Talk of "the" pentatonic scale generally refers to the major pentatonic scale and its relative minor, but it's a mistake. Did you know there are many different types of pentatonic scales, as the altered pentatonic scale, the Locrian pentatonic, the Dorian pentatonic, the dominant pentatonic, the dominant #11, the dominant b13, the Dorian b2 pentatonic scale and others.
The eBook
The pentatonic scales previously listed are discussed in this printable PDF eBook. Each of these scales are explained through guitar scale diagrams, comparative tables, Roman numeral analysis and formula charts. The first chapter of this book explains how to work on pentatonic scales with your guitar and how to develop them following melodic patterns and common cycles. The second purpose of this jazz guitar method is to propose some soloing ideas using pentatonic scales only. These soloing concepts will help you to improve your improvisation skills in order to play over the main chord changes found in jazz music like major II-V-I, II-Valt-I, minor II-V-I, turnaround variations and other common progressions.
These non-traditional soloing techniques are explored through 25 easy jazz guitar lines with tabs and standard notation that comes with 25 audio files (one per lick) and 2 audio backing tracks (minor and major II-V-I progressions).
Package details
1 Printable PDF eBook (21 pages)
25 Jazz guitar licks (with tabs and standard notation)
19 guitar scale diagrams
25 audio files (mp3 high quality)
2 backing tracks (mp3 high quality)
Topics covered in this eBook
Pentatonic scales
Altered lines with pentatonics
Music theory
Five-note arpeggios
Soloing tips
Pentatonic modes
Circle of fourths
Circle of fifths
4 directions
Melodic patterns
One octave scale shapes
Music intervals
Chord changes
major and minor II-V-I sequences
Turnarounds and variations
Jazz standards
Unusual pentatonic scales
Tritone substitution
eBook sample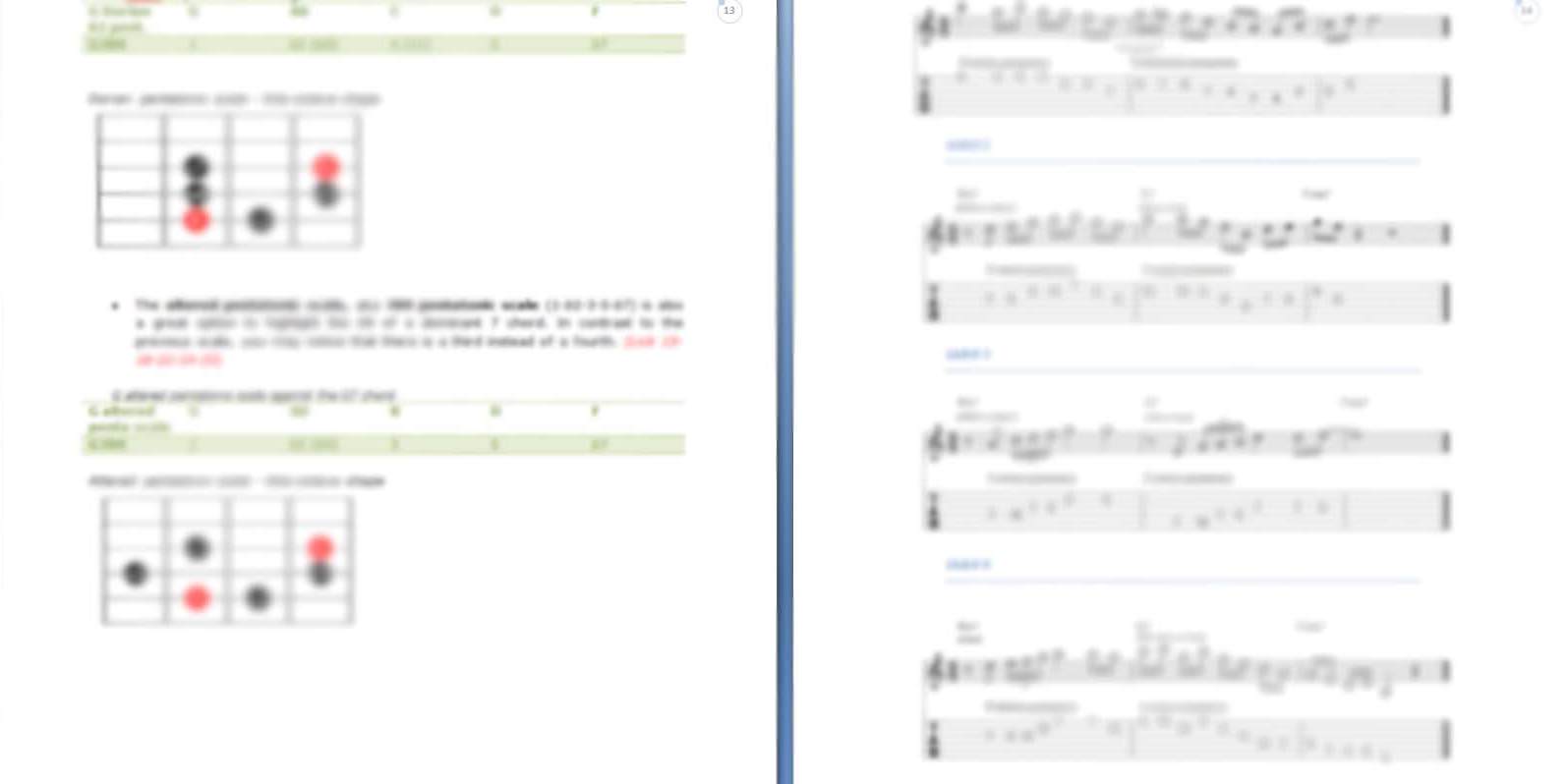 Last edited: 15/02/2018